Strong result for If despite large claims
QUARTERLY RESULT If P&C Insurance presents another quarter of growth. The result is negatively impacted by unusually many large claims. Despite the challenging times, If's result is strong.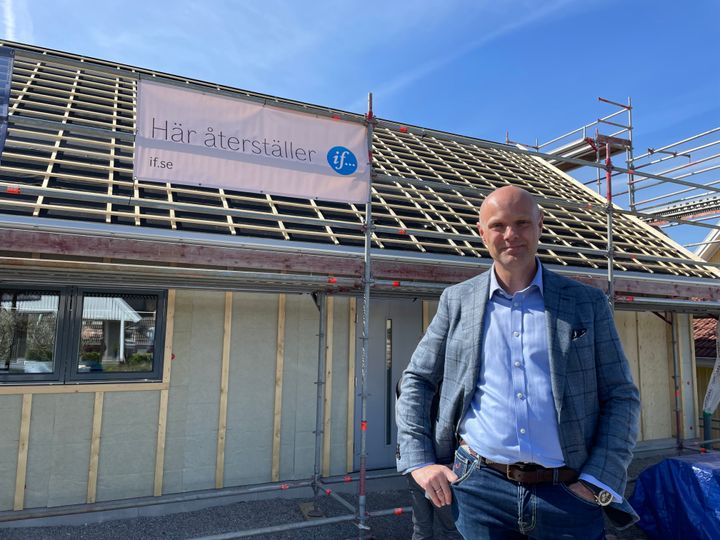 Today, If P&C Insurance presents the financial result for the second quarter and first half of 2023. Gross written premiums grow by 5.9 percent excluding currency effects, compared to the first half of last year. If keeps growing in every business area. For the first half of the year, the combined ratio is at 82.7 percent (Q2: 82.9), up from 82.1 percent 2022, mainly due to more large claims.
– We have been able to predict the economic development and adjust prices accordingly. Our result and continued growth, year on year and quarter on quarter proves that we are on the right track. Our long-term strategy is sound, says If CEO Morten Thorsrud.
There is significant impact on the result from more large claims than usual. The results for business area Industrial are particularly affected.
– We have had some of the largest claims in If's history during this quarter. The prevalence of large claims is by nature unpredictable. That's why insurance is important, and why it is important that an insurance company is large enough and financially stable enough to handle several very large claims even when they occur at once.
– This quarter's result is negatively affected by large claims, but the underlying numbers are sound. We grow, we maintain a low combined ratio, and we have been able to adjust prices for inflation in time to present yet another strong result, says Morten Thorsrud.
Nordic results
Topline growth was 5.9 percent (excluding currency effects) for the first half of the year compared to the same period last year (Q2: 5.6 percent)
Gross written premium Q2: 15 055 MSEK (14 054)
Insurance service result Q2: 2 412 MSEK (2 591)
Net financial result Q2: 1 276 MSEK (4 977)
Combined ratio for the second quarter was 82.9 (80.3) and for the first half of the year 82.7 (82.1)

Note: From 1 January 2023 If reports according to IFRS 17 and IFRS 9. 2022 comparison numbers have been restated for IFRS 17 but not for IFRS 9.