DAZN Elevates Viewer Experience: Expanding DAZN Edge Platform in Partnership with MainStreaming
MainStreaming, the intelligent media delivery company, today announced the continued expansion of the DAZN Edge platform in DAZN's core European markets.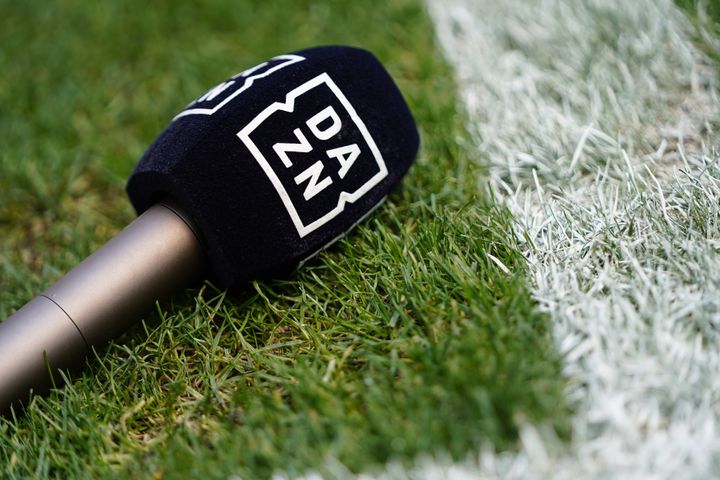 In the ever-evolving world of sports streaming, providing viewers with a best-in-class experience is paramount. DAZN, a major player in the streaming industry and world's leading sports entertainment platform, is taking this commitment to the next level by expanding its private DAZN Edge video delivery network. Enhancing the viewer experience for the current season of Italian Serie A TIM football has been a key driver behind this expansion, which includes more DAZN Edge PoPs (points of presence) and additional monitoring capabilities.
DAZN Edge is a game changing platform designed to enhance the viewer experience by optimizing content delivery. It reduces latency, improves video quality, and ensures uninterrupted streaming. DAZN introduced this new platform in 2021 to deliver the majority of DAZN content across its core European markets.
DAZN is not afraid to innovate to deliver the best experience for its viewers. A mission that led to the selection of MainStreaming as a technology and service provider.
DAZN Edge is built with MainStreaming's proprietary Video Edge technology that has been optimized for broadcast-grade live and VOD streaming at scale. Additionally, the platform incorporates edge computing applications like watermarking and includes machine learning to improve the personalization of the viewer experience.
MainStreaming designs, deploys, operates, and supports the DAZN Edge platform, and works with multiple ISPs throughout Europe to assure optimal Quality of Experience (QoE) for DAZN's viewers. In 2023 DAZN expanded its capacity, by deploying ever deeper Edge servers inside ISP networks to deliver the best possible service to growing regional audiences. This is coupled with MainStreaming's latest Analytics release that provides even more granular data, giving DAZN full and real-time visibility of service performance.
"Wherever DAZN Edge is deployed, we achieve best possible QoE for our viewers, resulting in longer viewing times and better customer experience," states Robin Oakley, VP Distribution Engineering at DAZN. "Our important ISP partners, who help us deliver great sports viewing experiences to our shared customers, also benefit from the significant investment we have made in DAZN Edge that ensures highly efficient delivery of streaming video over broadband networks."
At the same time, MainStreaming has been recognized as a Cool Vendor in the 2023 Gartner® Cool Vendors™ in Edge Computing report, published in August 2023. Since the inception of the Gartner report in 2003, this prestigious list has featured major tech companies like Skype, Dropbox, Zoom, Peloton, and Tencent.
"Being recognised in the 2023 Gartner® Cool Vendors™ in Edge Computing report is significant for us," said Antonio Corrado, CEO at MainStreaming. "Our focus has always been to redefine how video streaming distribution is architected to enable highest performance, with optimal efficiency, at the highest scale. Our real-time video delivery technology distributed throughout our Video Edge network is how we deliver these key requirements for our customers. Our Video Edge Network operates differently from standard CDNs, which shines through in how we deliver live streaming at scale for DAZN."
About MainStreaming
MainStreaming is an intelligent media delivery company that empowers enterprises, media, and gaming companies to ensure the best Quality of Experience to their audience, providing scalability and full control over the video distribution process.
Our solution improves network efficiency, delivering exceptional reliability, Quality of Service, and a tangible financial and environmental ROI.
MainStreaming Contact
Direct Contact: +39 02 868 969
Email: press@mainstreaming.tv
website: www.mainstreaming.tv