A new direct line from New York bolsters Gothenburg as a destination
At the end of April next year, SAS starts a new direct flight between Gothenburg and New York. The direct link will mean a lot for more visitors to explore and choose Gothenburg. – It shows that there is great faith in Gothenburg as a destination. The development here is fantastic and good access to international metropoles can be the deciding factor in the competition with other cities, says Peter Grönberg CEO of Göteborg & Co.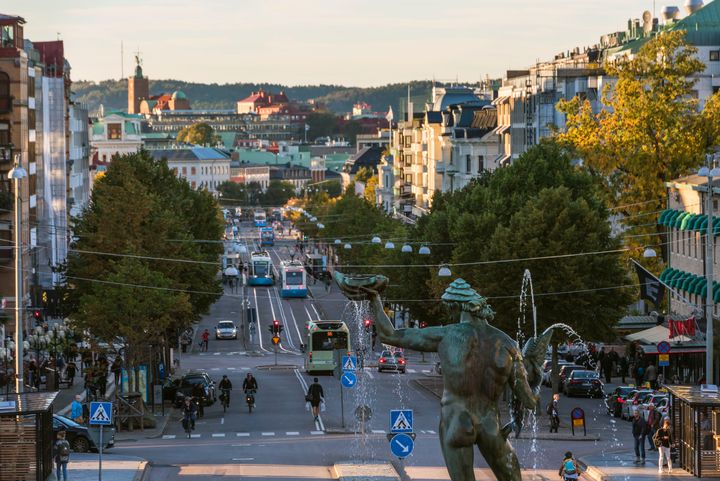 The route between Landvetter and Newark Liberty International Airport (EWR) in New Jersey 20 kilometres from Manhattan, will be trafficked by brand-new Airbus 321 Long-Range plane with three each-way departures every week.
It will substantially shorten the travel time for business- and private travellers. This is good news for Gothenburg's meetings industry, which competes internationally for large conventions.
– Good accessibility is among the first thing organizers ask for. A direct route to the USA will make Gothenburg even more attractive as a destination for meetings. This asserts us in competition with larger cities in attracting large scientific meetings which benefit both academia and the business sector, says Annika Hallman Director of Gothenburg Convention Bureau.
Gothenburg is a popular destination for American business- and private travellers. Around 119 000 of the region's guest nights, between January and October, this year were from the United States.
There have not been any direct flights between USA and Gothenburg since the early 80s. In 2008 a new direct link was due to start and ticket sales were up and running however it all ceased due to the global economic crisis. Instead, stopovers and connecting flights have increased travel time and generated high amounts of emissions.
Airbus A321 Long Range is the latest generation of aeroplanes and is expected to cut emissions by 15-18 percent in comparison with previous generations of aeroplanes. The plane can carry up to 157 passengers. The departures from Landvetter will occur Wednesdays, Fridays, and Sunday evenings every week. The return flight leaves New York late Tuesdays, Thursdays, and Saturdays. The direct route will initially be trafficked for the whole summer season of 2023 and return the for summer of 2024.