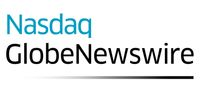 Addivant Announces Price Increases on Hindered Amine Light Stablizers
DANBURY, Conn., March 21, 2018 (GLOBE NEWSWIRE) -- Effective immediately or as contract terms allow, Addivant(TM), a global leader in polymer additives, is increasing the price of Hindered Amine Light Stabilizers by up to 15%. The adjustment is driven by raw material cost increases and market conditions. 
About Addivant(TM)
Addivant(TM) is an innovator in the field of polymer additives, developing customized solutions that provide customers enhanced application performance, safe handling, and reduction in cost of use. The company is recognized industry-wide for its extensive portfolio of specialty additives including antioxidants, light stabilizers, rubber additives, polymer modifiers, metal deactivators, polymerization inhibitors and intermediates. Addivant is an international company, with 11 plants in five regions as well as research, manufacturing and sales facilities around the globe. Addivant maintains its global headquarters in Connecticut, USA with regional headquarters in: Al Jubail, Saudi Arabia, Basel, Switzerland, and Shanghai, China.  Addivant is an independent portfolio company of SK Capital. Visit www.addivant.com for more information.
Addivant(TM) and LOWILITE® are trademarks of Addivant.
Contacts:
Beverly Kindermann                     beverly.kindermann@addivant.com               Tel: +1 203 702 6182
---
This announcement is distributed by Nasdaq Corporate Solutions on behalf of Nasdaq Corporate Solutions clients.
The issuer of this announcement warrants that they are solely responsible for the content, accuracy and originality of the information contained therein.
Source: Addivant via Globenewswire