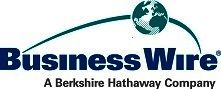 Adform lanserar ny global plattform för Dagens Moderna Marknadsföring – Adform FLOW
Adform, den enda oberoende globala marknadsföringsplattformen som täcker in alla aspekter av den digitala kampanjens livscykel, lanserade idag företagets hittills största produktlansering: Adform FLOW. Den nya plattformen är designad för att lättare kunna planera, köpa och aktivera mediaköp. Adform FLOW innehåller allt som dagens moderna marknadsförare behöver; DSP, DMP, SSP, DCO samt Adserver i en och samma plattform. Genom en unik användarupplevelse och augmented intelligence kommer annonsörer och byråer att kunna förstärka sina kampanjresultat avsevärt.
Adform Flow innehåller:
Enkel och integrerad användarupplevelse genom alla aspekter av kampanjflödet för alla digitala kanaler
SaaS-teknik för ökad kontroll och flexibilitet, inkl. en modulär och öppen API lösning, kombinerat med möjligheten att kontrollera kostnader via en licensbaserad avgift
First-party identity, en setup för privacy compliance i en post-cookie värld
Medieneutralitet, inget ägande av media eller data och därför inga intressekonflikter
Enligt en ny undersökning som Adform gjort i samarbete med Dynata, där över 1000 marknadsförare tillfrågades, önskar 74% en enkel dashboard där de effektivt kan hantera sina kampanjer, där de viktigaste parametrarna är dataoptimering, kostnadsbesparingar samt kontroll.
Adform FLOW är ett 3-årigt utvecklingsprojekt som ger marknadsförare långt bättre kontroll över sin egna data, något som inte var möjligt i samma grad tidigare. Plattformen är samtidigt konfigurerbar, transparent och säker, vilket gör att det är lätt och enkelt att styra sina marknadskampanjer.
Digitala marknadsförare har länge kämpat med ineffektiva martech- och adtech- lösningar, dagens ekonomiska klimat kräver nu allt snabbare effektiva lösningar. Medan en del företag har arbetat inom sk "walled gardens" så har andra arbetat med diverse olika tekniska lösningar som inte fungerat optimalt tillsammans. Dessa problem löser nu Adform FLOW, som levererar en plattform som har samma funktionalitet som de separata tekniska lösningarna men som också är lika skalbar, effektiv och användarvänlig som det som kännetecknar walled garden.
"Vilka förbättringar! Vi ser verkligen fram emot att börja använda Adforms nya gränssnitt, vi kommer att spara mycket tid som vi kan lägga på att optimera våra kampanjer," Eda Acar, Head of Digital, Comeon.
"Detta kommer göra att vi kommer spara otroligt mycket tid," Pierre Wingren, head of Programmatic Buying & Native advertising, Nyheter365.
"Dagens marknadsförare behöver ta kontroll över frågan kring 1:a parts IDn för att framtidssäkra sin digitala marknadsföring. För att lyckas med detta behövs en integrerad marknadsföringsplattform som är rustad för framtiden och effektiviserar deras jobb", säger Jenni Strand, Country Manager, Adform Sverige. "Med en unik användarupplevelse erbjuder denna plattform en smart, smidig och sömlös hantering av en kampanj från början till slut, därför är vi väldigt stolta över att lansera Adform FLOW!"
"Den moderna annonsören eller byrån behöver en lösning som kan skräddarsys exakt efter deras specifika behov", säger Troels Jensen, CEO på Adform. Han fortsätter "Med Adform FLOW ger vi transparens, privacy samt dataägandeskap. Detta gör det möjligt för våra kunder att förbättra sina kampanjresultat avsevärt"
<SLUT>
Om Adform
Adform är den enda globala, oberoende och helt integrerade marknadsföringsplattformen byggd för dagens moderna marknadsföring. Företagets unika teknologi - Adform FLOW – kommer med en unik användarupplevelse och en skalbar, modulär och öppen arkitektur som möjliggör det att hantera hela kampanjens livscykel. Plattformen ger kunderna förbättrad kontroll och transparens över alla sina kampanjaktiviteter, samt ägandeskap över all data från deras kampanjer. Ända sedan 2002 har Adform utvecklat teknik för att förstärka "human/machine" samarbetet och leverera augumented intelligence med syfte att förbättra affärsresultaten för alla sina kunder runt om i världen.
För mer information, besök: www.adform.com
Detta meddelandes ursprungliga källspråkstext är den officiella versionen. Översättningar tillhandahålls endast som ett stöd och skall jämföras med källspråkstexten, vilken är den enda versionen av texten som har rättslig verkan.
Se källversionen på businesswire.com: https://www.businesswire.com/news/home/20200922005842/sv/
Contact information
Presskontakt
Sarah Redman
sarah@adformpr.com