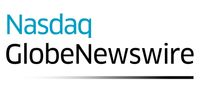 ALLDATA Signs Preferred Partner Agreement with European-Based Autologic Diagnostics Limited
COLOGNE, Germany, Feb. 05, 2018 (GLOBE NEWSWIRE) -- ALLDATA Europe GmbH, an affiliate of ALLDATA LLC, an AutoZone company, has signed a reseller agreement with Autologic Diagnostics Ltd. headquartered in Oxford, England. Autologic is a world leader in advanced aftermarket automotive diagnostics. With Technical Support Centres in the UK, North America, and Australia, Autologic employs more than 50 Brand Specialist Master Technicians to help its customers fix cars faster. The agreement enables Autologic to distribute ALLDATA Repair to its customers, enhancing their ability to repair even the most complex European vehicles with ALLDATA's original manufacturer repair information. ALLDATA Repair helps ensure that independent workshops have access to OEM diagnostic and repair information needed to meet manufacturer standards.
"ALLDATA is pleased to be working with an organization like Autologic that is committed to ensuring the sustainability and competitiveness of the independent aftermarket," said Kevin Culmo, General Manager and Managing Director, ALLDATA Europe GmbH, and Group Vice President, ALLDATA LLC.  "Because ALLDATA Repair contains more than 35 million articles of unedited OEM information, technicians can repair to manufacturer standards and compete with dealer workshops regardless of the complexity of the repair." Culmo adds, "Our relationship with Autologic delivers an integration of innovative technology, service, information and personal contact. ALLDATA Repair is the only comprehensive source of OEM diagnostic and repair information across 22 brands, making it the most cost-effective source of in-depth repair information for workshops servicing the most popular vehicle makes on the road."
"At Autologic, our core objective is enabling workshops to diagnose and repair cars, using the correct procedures with the right technical information," said Kevin Finn, Managing Director, Autologic Diagnostics Limited. "Autologic provides a complete diagnostic solution designed to meet the challenges of the most complex European vehicles. We have the industry's first fully-integrated diagnostic support system combining master technician expertise with third-party vehicle information. The ability to offer ALLDATA Repair directly to our customers strengthens our ability to ensure accuracy, efficiency, and quality, from routine servicing to complex diagnostic work." Finn adds, "Our agreement with ALLDATA allows us to provide customers the industry's only source of unedited and original diagnostic and repair information which is proven to improve profitability."
ALLDATA provides unedited OEM repair and diagnostic information, advanced searching capability, wiring diagrams, maintenance interval and service schedules, and more within a single, easy-to-use portal. Available in five languages, the European version of ALLDATA Repair contains 22 brands with more than 700 models, 35 million pages, and 35,000 engine combinations. ALLDATA sells direct to workshops and through a network of more than 20 partners in fifteen countries.
"For more than 30 years, ALLDATA has delivered innovative solutions that improve workflow efficiency and helped the independent aftermarket run their businesses. It is always an exceptional opportunity to partner with other industry-leading organizations that share in our mission to serve the workshop." explains Mitch Major, President of ALLDATA, LLC. "Autologic's unique solution, combining technical expertise, hardware technology and OEM diagnostic and repair information, shows their commitment to help workshops. In combination with ALLDATA Repair OEM information, we can truly enable workshop efficiency, quality and profitability."
About ALLDATA 
ALLDATA® is the leading provider of unedited OEM (original equipment manufacturer) information for the automotive repair and collision industries. Founded in 1986, the Elk Grove, Calif.-based company has more than 115,000 subscribers who rely on ALLDATA for OEM-accurate automotive service and collision repair information, shop management software, training, and customer relations tools.
ALLDATA'S flagship products, ALLDATA Repair® and ALLDATA Collision®, feature a factory-direct database of more than 38,000 engine-specific vehicles - 95% of all vehicles on the road today. ALLDATA Repair is the go-to source for comprehensive, factory-correct repair information for the automotive industry, and it includes expert repair technician support in ALLDATA® CommunitySM. ALLDATA Collision is the single source of OEM collision repair information, delivering unedited and regularly updated data for structural repairs as well as mechanical and diagnostic information. ALLDATA DiagnosticsTM is the company's newest product - it turns a tablet into an affordable, professional scan tool with the power of ALLDATA built in. ALLDATA Collision Advantage, which was awarded first place at SEMA 2017 for best new product, bundles ALLDATA Collision with Estimate Integration to deliver OE-accurate estimates, including Vital Repairs and OEM-required inspections. The ALLDATA Mobile® app, combined with a tablet, makes vehicle information and ALLDATA Repair available right at the vehicle to speed repairs. ALLDATA Manage® Online is a comprehensive shop management system that offers anytime, anywhere access to create quotes and invoices, electronically order parts, manage bays and technicians and track shop profitability. ALLDATA Tech-Assist® provides one-on-one assistance by phone from ASE Certified Master Technicians to help diagnose and solve tough repairs. ALLDATA® Training GarageSM is an online training resource with technical and business courses for shop staff and automotive students at all levels. Visit www.alldata.com for more information.
About ALLDATA Europe GmbH
ALLDATA Europe GmbH, based in Cologne, Germany, is an affiliate of ALLDATA LLC. Established in 2009, ALLDATA Europe GmbH provides automotive repair shops with complete and accurate original OE manufacturer repair data not previously available in Europe. In 2011, ALLDATA first introduced ALLDATA Repair for the European market, which is available in five languages and used by more than 5,000 customers in more than 20 countries. Visit www.alldataeurope.com for more information.
About AutoZone  (NYSE:AZO):
As of November 18, 2017 2017, AutoZone sells auto and light truck parts, chemicals and accessories through 5,480 AutoZone stores in 50 states plus the District of Columbia and Puerto Rico in the U.S., and 529 stores in Mexico, 26 IMC branches and 14 stores in Brazil for a total count of 6,049.
AutoZone is the leading retailer and a leading distributor of automotive replacement parts and accessories in the United States. Each AutoZone store carries an extensive product line for cars, sport utility vehicles, vans and light trucks, including new and remanufactured automotive hard parts, maintenance items, accessories, and non-automotive products.  Many stores also have a commercial sales program that provides commercial credit and prompt delivery of parts and other products to local, regional and national repair garages, dealers, service stations, and public sector accounts.  IMC branches carry an extensive line of original equipment quality import replacement parts.  AutoZone also sells the ALLDATA brand diagnostic and repair software through www.alldata.com. Additionally, we sell automotive hard parts, maintenance items, accessories, and non-automotive products through www.autozone.com, and accessories, performance and replacement parts through www.autoanything.com, and our commercial customers can make purchases through www.autozonepro.com and www.imcparts.net.  AutoZone does not derive revenue from automotive repair or installation.
About Autologic
Autologic is a worldwide leader in automotive aftermarket diagnostics and technical support. In June 2017, Autologic was acquired by Opus, a technology-driven growth company in the vehicle inspection and vehicle services markets. In August 2017, Autologic acquired Farsight, a leading provider of remote diagnostics and advanced vehicle communication technical support and services for the automotive aftermarket throughout North America, primarily for domestic and Asian vehicle makes. Drew Technologies, a global leader in Pass Thru and OEM vehicle communication interfaces for the automotive aftermarket, is also owned by Opus. In January 2018, Opus formed a new division, Intelligent Vehicle Support, which unites Autologic, Farsight, and Drew Technologies under one single management structure.
By leveraging the expertise of these business units, Autologic is fast-changing the way aftermarket support is offered and performed. Through the combination of advanced technology, cutting-edge software and sophisticated technical support, Autologic delivers amongst the aftermarket industry's most advanced and innovative automotive diagnostic support worldwide.
---
This announcement is distributed by Nasdaq Corporate Solutions on behalf of Nasdaq Corporate Solutions clients.
The issuer of this announcement warrants that they are solely responsible for the content, accuracy and originality of the information contained therein.
Source: ALLDATA, LLC via Globenewswire