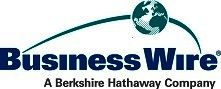 Alvarez & Marsal Launches Financial Restructuring Practice in the Nordics
Global professional services firm Alvarez & Marsal (A&M) continues to expand its Financial Restructuring capabilities in Europe with the hiring of two new Managing Directors in the Nordics. Jonas Rickardsson has joined as the Head of Financial Restructuring in the region, and Dan Andersson has been appointed to lead the Nordic Operational Restructuring and CRO Services. A&M currently offers Restructuring, Corporate Transformation and Private Equity Services, along with Transaction Advisory and Financial Institutions Advisory Services to Nordic clients from its offices in Stockholm and Oslo.
Mr Rickardsson brings over 15 years of experience in restructuring advisory and financial review. His primary area of expertise is leading complex restructurings to provide clarity about the business' financial and commercial position. During his career, he has advised lenders, owners and management teams in stressed and distressed situations across a range of industries. Before joining A&M, Mr Rickardsson was responsible for Financial Restructuring at EY, where he specialised in delivering focused, situation-specific business reviews and options analyses.
Mr Andersson brings more than 15 years of experience as Chief Restructuring Officer and Board Advisor. Before joining A&M, Mr Andersson spent four years with EY's Transaction Advisory Service, serving most recently as Head of Restructuring and Turnaround in Finland and CRO Services in the Nordics. There, he executed multiple turnarounds and refinancing rounds, drawing on his experience as CRO and corporate officer for large scale entities. The CRO Services offering will be supported by Senior Director Ole Sivertsen, who currently leads the Oslo office.
A&M's Financial Restructuring team across Europe has already expanded its offerings in Europe this year with new leaders in France and Switzerland, and going into the end of 2020 the firm is investing in a significant growth trajectory. In September, A&M will welcome Mikel Ortega and Yago Fernandez to lead the newly established Financial Restructuring team in Spain, and in December the Nordic team will be joined by Kristoffer Ståhlbröst who will lead the overall Restructuring team in the Nordics. In the near future the firm will also have Christian Ebner and James Dervin come onboard in London with a more pan-European focus.
Mr Rickardsson comments "I am very excited to be joining the team at A&M to help build out the Financial Restructuring service offering in the Nordics. The firm's current restructuring offering throughout Europe is unparalleled, and I look forward to working with Dan and Kristoffer, and getting involved on-the-ground to aid Nordic companies as they face unprecedented challenges."
Paul Kirkbright, Head of EMEA Financial Restructuring Advisory at A&M, said, "Following the successful launch in France and Switzerland earlier this year, bolstering our capabilities in the Nordics is the next strategic step to solidifying our market-leading Financial Restructuring offering across EMEA. A&M provides an independent, conflict-free alternative for clients. Jonas' and Dan's experience aligns with A&M's action-orientated, results driven approach and will help clients create value and drive growth. We are working towards positioning restructuring leaders across all European countries."
About Alvarez & Marsal
Companies, investors and government entities around the world turn to Alvarez & Marsal (A&M) when conventional approaches are not enough to make change and achieve results. Privately held since its founding in 1983, A&M is a leading global professional services firm that provides advisory, business performance improvement and turnaround management services.
With over 4,500 people across four continents, we deliver tangible results for corporates, boards, private equity firms, law firms and government agencies facing complex challenges. Our senior leaders, and their teams, help organisations transform operations, catapult growth and accelerate results through decisive action. Comprised of experienced operators, world-class consultants, former regulators and industry authorities, A&M leverages its restructuring heritage to turn change into a strategic business asset, manage risk and unlock value at every stage of growth.
To learn more, visit: AlvarezandMarsal.com.
Follow A&M on LinkedIn, Twitter and Facebook. 
###
View source version on businesswire.com: https://www.businesswire.com/news/home/20200817005210/en/
Contact information
Miriam Jones
Senior Marketing Manager, Alvarez & Marsal
+44 (0)20 7715 5202