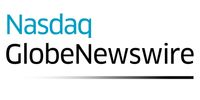 Barings Completes $650M Sale of Seven U.S. Hotels To Hong Kong Investment Management Company
Barings will continue to manage the hotel assets for new owner
Portfolio consists of seven upper-upscale business class hotels in five major U.S. markets
CHARLOTTE, N.C., Feb. 05, 2018 (GLOBE NEWSWIRE) -- Barings, one of the world's leading asset management firms, announced on behalf of its client, a major international financial services company, the $650 million sale of seven U.S. hotels to a Hong Kong-based investment management company. Barings is being retained by the new owner as asset manager for the hotel portfolio on a long-term basis, and all hotel operation will continue as usual with no change in current hotel management companies or personnel.
Barings' expertise as a global leader in real estate investment management enabled it to conduct the search for new investors, directly arrange the sale between its client and the new buyer without a broker, and play a significant role in securing private financing for the portfolio with three separate lenders.
"This transaction reflects the value Barings is able to provide to clients through our depth, global reach and our ability to source and manage real estate investment opportunities and serve clients' capital needs worldwide," said Scott Brown, Global Head of Real Estate at Barings. "We are delighted to welcome a significant, sophisticated and experienced client to the Barings Real Estate platform and will utilize our deep knowledge in managing hospitality investments to maximize the potential of this group of quality assets for our new partner."
The portfolio comprises seven upper-upscale business class hotels in the Chicago, Boston, Washington, Seattle and Phoenix metropolitan areas.
"As an asset class, commercial real estate equity continues to attract investors seeking risk-adjusted returns, and assuming an adequate hold period, well-located quality hotel properties also represent a good portfolio diversifier," said Michael Zammitti, Head of U.S. Real Estate Equity at Barings. Jim O'Shaughnessy, a managing director at Barings Real Estate shared, "We are grateful for the opportunity to apply the deep expertise of our hotel investment and asset management team, our research-focused investment process and rigorous financial reporting to leverage the significant value of this portfolio on behalf of our new client."
About Barings
Barings is a $304+ billion* global financial services firm dedicated to meeting the evolving investment and capital needs of our clients. We build lasting partnerships that leverage our distinctive expertise across traditional and alternative asset classes to deliver innovative solutions and exceptional service. Part of MassMutual, Barings maintains a strong global presence with over 1,800 professionals and offices in 16 countries. Learn more at www.barings.com.
*As of December 31, 2017
18/417628
Contact:  
Brian Whelan, Barings, 704.805.7244, brian.whelan@barings.com
---
This announcement is distributed by Nasdaq Corporate Solutions on behalf of Nasdaq Corporate Solutions clients.
The issuer of this announcement warrants that they are solely responsible for the content, accuracy and originality of the information contained therein.
Source: Barings via Globenewswire