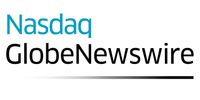 Barings Provides Financing for Battery Ventures' Add-on Acquisition of Rotronic AG
CHARLOTTE, N.C., Aug. 02, 2017 (GLOBE NEWSWIRE) -- Barings, a leading global financial services firm with $288 billion in assets under management, announced today that it acted as mandated lead arranger of a senior secured, multi-currency credit facility to support Battery Ventures' continued buildout of its process-measurement platform through its acquisition of Rotronic AG.
Rotronic, based in Switzerland, is a global leader in the development and manufacture of humidity- and temperature-measurement and monitoring solutions used in manufacturing and other industrial processes. The firm joins Battery's Process Sensing Technologies platform, which also includes Michell Instruments Group and Analytical Industries Inc.
"Battery Ventures appreciates the continued support of Barings' global private finance group on the addition of Rotronic to the Process Sensing Technologies platform," said Jesse Feldman, general partner at Battery Ventures. "Barings' ability to lend into multiple jurisdictions and in multiple currencies, along with their ability to execute within a very tight timeframe, proved critical to closing the acquisition and providing a scalable financing solution that met the needs of both Battery Ventures and Process Sensing Technologies."
"Barings looks forward to continuing to support Battery Ventures as it expands its Process Sensing Technologies platform through organic growth and additional investments," said Max McEwen, managing director for Barings' global private finance team.  "We consider the platform's growth prospects quite compelling due to the complementary nature of Rotronic's capabilities vis-à-vis Michell and Analytical Industries, the strength of the Rotronic brand and the access it provides to new end markets, including pharmaceuticals and food manufacturing."
With over 650 investment professionals, including more than 70 dedicated solely to private finance, Barings leverages its global presence and local expertise to source private credit investments in developed markets worldwide. This global sourcing network, coupled with a diverse portfolio of platform companies, provides Barings with ongoing opportunities to finance middle market transactions including new platform investments, add-on acquisitions and recapitalizations across the U.S., Europe and Asia.
About Rotronic AG
Rotronic is an international development and manufacturing company that offers a wide range of products and solutions in the B2B segment. Founded in 1965, the company is headquartered in Switzerland and now has eight subsidiaries and 42 distributors. Rotronic develops and manufactures solutions for measuring and monitoring relative humidity, temperature, CO2, differential pressure, pressure, flow, dew point, and water activity. Rotronic began the digital transformation 17 years ago and has invested in automated data transfer (machine-to-machine). With the development and launch of its RMS monitoring software, Rotronic further strengthened its position as a key supplier of measurement solutions.
About Battery Ventures
Battery strives to invest in category-defining businesses in markets including software and services, Web infrastructure and industrial technologies. Founded in 1983, the firm backs companies at stages ranging from seed to private equity and invests globally from offices in Boston, San Francisco, Israel, and London. Follow the firm on Twitter @BatteryVentures, visit our website at www.battery.com and find a full list of Battery's portfolio companies here.
About Barings LLC
Barings is a $288 billion* global financial services firm dedicated to meeting the evolving investment and capital needs of our clients. We build lasting partnerships that leverage our distinctive expertise across traditional and alternative asset classes to deliver innovative solutions and exceptional service. A member of the MassMutual Financial Group, Barings maintains a strong global presence with over 650 investment professionals and offices in 16 countries. Learn more at www.barings.com
*As of June 30, 2017
17/557
Contact:  
(U.S.) Brian Whelan, Barings, 704.805.7244, brian.whelan@barings.com
---
This announcement is distributed by Nasdaq Corporate Solutions on behalf of Nasdaq Corporate Solutions clients.
The issuer of this announcement warrants that they are solely responsible for the content, accuracy and originality of the information contained therein.
Source: Barings via Globenewswire