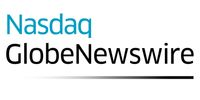 B&B TOOLS: Publication of Momentum Group's Financial Report 2016/17
In connection with the resolution of the Board of Directors of B&B TOOLS AB (publ) to propose that an Extraordinary General Meeting of Shareholders in B&B TOOLS on 14 June 2017 resolve to distribute the shares in the subsidiary Momentum Group AB to the shareholders of B&B TOOLS, as announced through a press release on 22 May 2017, Momentum Group has prepared a separate Financial Report for the 2016/17 financial year. The Financial Report has been prepared on a voluntary basis and is being published to provide the shareholders with supplementary financial information.
The historical information has been prepared as combined financial statements for the reporting unit comprising Momentum Group AB and the units included in Momentum Group according to the current structure. These financial statements are Momentum Group's first financial statements prepared in accordance with IFRS and IFRS 1 First-time Adoption of International Financial Reporting Standards has thus been applied. For more information regarding the basis for preparation and accounting policies applied, refer to the notes in the Financial Report.
Download Momentum Group's Financial Report 2016/17 from the attached link.
Capital Markets Day on 7 June 2017
As part of the process ahead the planned distribution of Momentum Group to the shareholders of B&B TOOLS, investors, analysts and the media are invited to a Capital Markets Day on Wednesday, 7 June 2017, in Stockholm. The main aim of the day is to present Momentum Group ahead of the separate listing of the company on Nasdaq Stockholm as well as the operations remaining in B&B TOOLS after the Group's split*. The presentation will be held in Swedish.
* In connection with the split of the Group, B&B TOOLS intends to change its name to Bergman & Beving.
TIME:                    Wednesday, 7 June 2017, 8:30 a.m. to 12:00 noon.
LOCATION:            GT30 Meetings (Conference room: Bond), Grev Turegatan 30, Stockholm.
REGISTRATION:    Please register via e-mail to mats.karlqvist@bbtools.com or by tele­phone at +46 10 454 77 00 not later 12:00 noon on 2 June 2017.
The Capital Markets Day can also be followed online. A webcast and presentation materials will be available on B&B TOOLS' website after the event. Link to webcast: https://bbtools.creo.se/170601 .
Stockholm, 23 May 2017
B&B TOOLS AB (publ)
For further information, please contact:
Ulf Lilius, President & CEO, B&B TOOLS AB, tel: +46 10 454 77 00
Mats Karlqvist, Head of Investor Relations, B&B TOOLS AB, Tel: +46 70 660 31 32
This information was submitted for publication on 23 May 2017 at 10:35 a.m. CET.
---
This announcement is distributed by Nasdaq Corporate Solutions on behalf of Nasdaq Corporate Solutions clients.
The issuer of this announcement warrants that they are solely responsible for the content, accuracy and originality of the information contained therein.
Source: B&B TOOLS via Globenewswire