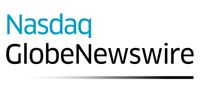 BIMobject AB: BIMobject donates 100,000 SEK to new business school to combat unemployment
BIMobject makes a Christmas donation of 100,000 SEK to help start a new high school in Malmö, Sweden focussed on economics and business planned to open in autumn 2018. The school initiative aims to combat unemployment and further long-term social sustainability among the city's youth. In addition to the donation, BIMobject will carry out ongoing activities to support the initiative. 
BIMobject makes a financial donation to the initiative Moderna Gymnasiet run by entrepreneur Balqis Katthab and two teachers with many years of experience. The purpose of the initiative is to increase the number of graduating pupils, and to combat social alienation and exclusion as well as unemployment by creating a natural connection to the business sector. The school has been approved by the Swedish National Agency for Education. Its initiators are currently looking for a space in Malmö to house the school. 
Moderna Gymnasiet is expected to accommodate 150 pupils within 3 years from opening. All pupils will receive work experience during an internship in order to create a direct connection to the job market. Pupils will also get the opportunity to start a business through the Swedish branch of the education non-profit Junior Achievement. Collaborations with BIMobject will be carried out in the form of lectures, workshops, and networking opportunities in the business sector. 
Balqis Katthab also runs the organisation Möllans Basement, which will provide complementary after-school activities such as tutored study groups and CV-writing courses. These initiatives will be open to all participants, not just pupils enrolled at the school. 
BIMobject's CEO Stefan Larsson has also donated the corresponding amount to Balqis Katthab's other activities.   
"It's clear that we need to change the role that schools play. Moderna Gymnasiet is based on a comprehensive view where we give pupils the tools to succeed across life's various areas. With a practicable plan for work or education after they graduate, the transition to the business world just becomes the next step, not a hurdle. I've been working to realise this vision for many years, so it's amazing to see it take concrete shape", says Balqis Katthab, board member and initiator of Moderna Gymnasiet.
"This year, we decided to put the money we would have spent on client dinners and corporate gifts towards long-term involvement in a much needed Malmö project. Innovation and knowledge are driving forces at BIMobject, and that's exactly what we believe Moderna Gymnasiet will become a hub for. We would love for other companies in Malmö to join us in this effort", says Stefan Larsson, CEO and founder of BIMobject.
For more information, please contact: 
Louise Otto - Press contact
Tel: +46 40 - 685 29 00 
E-mail: press@bimobject.com
About BIMobject ®
BIMobject® is a Swedish technology company with a global presence operating at the forefront of digitalising the building industry. BIMobject provides a cloud-based platform and powerful technology to make digital product information available for Building Information Modelling (BIM), allowing its use early in the building process for visualisation, specification, and analysis. The platform collects valuable data that streamlines the construction industry throughout the product lifecycle. More intelligent design and construction lead to better product selections, reduced waste, and more efficient logistics during the building process. At the same time, property management benefits from higher quality, improved use of energy, and lower operating costs. 
  
Today, BIMobject operates in a number of markets and has a global growth strategy. The company's offerings include development, hosting, management, and publishing of digital versions of manufacturer products: BIM objects. Its customers are building and interior product manufacturers who market their products via the BIMobject® Cloud. The user base consists primarily of architects, designers, and engineers, who access the BIMobject® Cloud through CAD/BIM-applications, apps, and web services. The BIM objects are integrated into a detailed model of the building, which increases the chance that the real products will be selected for purchase.
BIMobject is a public company listed on Nasdaq Stockholm First North with the ticker symbol BIM.     
Certified Adviser: Sedermera Fondkommission
This is an English version of an original Swedish press release communicated by BIMobject AB. In case of interpretation issues or possible differences between the different versions, the Swedish version shall apply.
---
This announcement is distributed by Nasdaq Corporate Solutions on behalf of Nasdaq Corporate Solutions clients.
The issuer of this announcement warrants that they are solely responsible for the content, accuracy and originality of the information contained therein.
Source: BIMobject AB via Globenewswire