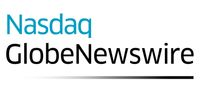 BIMobject AB: The BIMobject® Cloud reaches 700,000 users
Today, BIMobject announces that the company's platform BIMobject ® Cloud has reached the milestone of 700,000 professional users. With well above 180 million product views and 20 million downloads of digital building products, this latest milestone again confirms the company's position as the world's leading BIM object platform for the global architecture, engineering, and construction industry.
Together, the 700,000 registered BIM-users have now downloaded more than 20 million digital building products from the cloud solution at bimobject.com. These BIM objects have been used in building projects throughout the world. Since its launch, the BIMobject Cloud has been visited by more than 5.9 million unique visitors, and the products have been viewed over 180 million times.
Through the BIMobject Cloud, architects, engineers, designers, and construction professionals have access to high-quality BIM objects from real manufacturers. These BIM objects can be used directly in any of the market-leading 3D, CAD, or BIM softwares. The downloads can be made through the BIMobject® Apps or from a regular web browser. BIMobject offers objects that contain all the necessary properties and information, including product logic, parametric behaviours, standards, and classifications, as well as several levels of 2D and 3D geometry.
Currently, over 45,000 product families from more than 1,000 world leading brands are available in the BIMobject Cloud. Over 296,000 parametric and configurable BIM objects represent more than 23 million articles.
"As announced in our year-end report 2017, our ambition for 2018 is to reach one million users and an additional 20 million downloads. Reaching 700,000 registered users in the second month of the year puts us well on our way to achieving what we set out to. We're looking forward to strong continued growth in the coming months", says Stefan Larsson, CEO and founder of BIMobject.
For more information, please contact: 
Louise Otto - Press contact
Tel: +46 40 - 685 29 00 
E-mail: press@bimobject.com
About BIMobject ®
BIMobject® is a Swedish technology company with a global presence operating at the forefront of digitalising the building industry. BIMobject provides a cloud-based platform and powerful technology to make digital product information available for Building Information Modelling (BIM), allowing its use early in the building process for visualisation, specification, and analysis. The platform collects valuable data that streamlines the construction industry throughout the product lifecycle. More intelligent design and construction lead to better product selections, reduced waste, and more efficient logistics during the building process. At the same time, property management benefits from higher quality, improved use of energy, and lower operating costs. 
  
Today, BIMobject operates in a number of markets and has a global growth strategy. The company's offerings include development, hosting, management, and publishing of digital versions of manufacturer products: BIM objects. Its customers are building and interior product manufacturers who market their products via the BIMobject® Cloud. The user base consists primarily of architects, designers, and engineers, who access the BIMobject® Cloud through CAD/BIM-applications, apps, and web services. The BIM objects are integrated into a detailed model of the building, which increases the chance that the real products will be selected for purchase.
BIMobject is a public company listed on Nasdaq Stockholm First North with the ticker symbol BIM.     
Certified Adviser: Sedermera Fondkommission
This is an English version of an original Swedish press release communicated by BIMobject AB. In case of interpretation issues or possible differences between the different versions, the Swedish version shall apply.
---
This announcement is distributed by Nasdaq Corporate Solutions on behalf of Nasdaq Corporate Solutions clients.
The issuer of this announcement warrants that they are solely responsible for the content, accuracy and originality of the information contained therein.
Source: BIMobject AB via Globenewswire