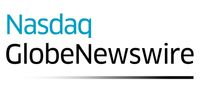 BIMobject® leading amongst SvD Börsplus's predicted digital winners
On the 19th of May, the Swedish stock analysis service SvD Börsplus published an article on the development of digital businesses along with the author's prognoses of a number of companies, including BIMobject®.
The article shows the expected valuation 2019 and the accumulated growth for 5 years in two separate graphs. BIMobject is the predicted winner in both categories. 
The full article in Swedish can be found by clicking on the following link: https://www.svd.se/skilj-noga-digitala-forlorare-fran-vinnare 
For more information, please contact: 
Louise Otto - Press contact
Tel: +46 40 - 685 29 00 
E-mail: press@bimobject.com
About BIMobject®
BIMobject® Corporation, acknowledged by investors with a Global Red Herring 100 award, and a public company on Nasdaq Stockholm First North: ticker BIM. BIMobject® is a game changer for the construction industry worldwide with its cloud based digital content management system for BIM objects. 
BIMobject as a disruptive technology corporation is at the forefront of the digitalisation of building products and materials, enabling the information to be turned into know-how earlier in the BIM processes. The BIMobject Cloud is a digital platform, where BIM professionals can reach and download BIM files from brands, from both Europe and US.  This will enable industrialisation of the construction industry and also have a huge impact on design, product selection, constructability, waste, energy, cost, quality and logistics.
Our unique solutions for Building Product Manufacturers provide development, hosting, maintenance, syndication and publication of the digital replicas of the manufacturers' products - BIM objects. The marketing and pre-sales services associated with the BIMobject Cloud are channelled and integrated, through Apps, into CAD/BIM applications to create a business-to-business communication across the globe.
Manufacturers use BIMobject® to promote and deliver their products directly into BIM processes enabling their products to be selected and generate a real improvement in sales.
Certified Adviser: Sedermera Fondkommission
This is an English version of an original Swedish press release communicated by BIMobject AB. In case of interpretation issues or possible differences between the different versions, the Swedish version shall apply.
---
This announcement is distributed by Nasdaq Corporate Solutions on behalf of Nasdaq Corporate Solutions clients.
The issuer of this announcement warrants that they are solely responsible for the content, accuracy and originality of the information contained therein.
Source: BIMobject AB via Globenewswire