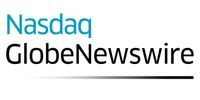 Brookfield Closes Inaugural Infrastructure Debt Fund
Fund exceeds target due to strong investor demand
BROOKFIELD, NEWS, Jan. 02, 2018 (GLOBE NEWSWIRE) -- Brookfield Asset Management Inc. ("Brookfield") (NYSE:BAM) (TSX:BAM.A) (Euronext:BAMA) announced today that it held the final close on the Brookfield Infrastructure Debt Fund ("BID" or the "Fund") with aggregate equity commitments of approximately US$885 million, exceeding its target of US$700 million. BID is Brookfield's first investment vehicle focused on infrastructure debt, targeting mezzanine debt investments in high-quality core infrastructure assets primarily in North America, as well as in South America, Australia, and Europe.
Investors in the Fund are a diverse group of institutional investors, including public pension plans and financial institutions.
"We are grateful for the strong support we have received from our investors, whose contributions demonstrate that demand for infrastructure debt investing continues to grow," said Sam Pollock, Senior Managing Partner and Head of Brookfield's Infrastructure Group. "We are pleased to leverage our extensive infrastructure and credit expertise into high quality infrastructure debt investments that offer attractive, risk-adjusted returns."
To date, the Fund has made a number of investments, creating a diversified portfolio of core infrastructure debt assets in the transportation, renewable power, and energy sectors, representing aggregate mezzanine lending commitments of approximately US$200 million.
Brookfield Asset Management
Brookfield is a leading global alternative asset manager with over $265 billion in assets under management. The company has more than a 100-year history of owning and operating assets with a focus on infrastructure, real estate, renewable power and private equity. Its infrastructure debt business seeks to lend to owners and operators of high quality infrastructure assets globally across the renewable power, utilities, transport, and energy sectors.   For more information, please visit our website at www.brookfield.com
For more information, please contact:
Media:
Claire Holland
(416) 369-8236
claire.holland@brookfield.com 

Investors:
Rene Lubianski
(416) 956-5196
rene.lubianski@brookfield.com
---
This announcement is distributed by Nasdaq Corporate Solutions on behalf of Nasdaq Corporate Solutions clients.
The issuer of this announcement warrants that they are solely responsible for the content, accuracy and originality of the information contained therein.
Source: Brookfield Asset Management Inc via Globenewswire