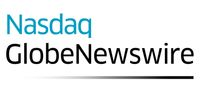 CallCredit Selects CallidusCloud CPQ
DUBLIN, Calif., June 20, 2017 (GLOBE NEWSWIRE) -- Callidus Software Inc. (NASDAQ:CALD), a global leader in cloud-based sales, marketing, learning and customer experience solutions announced today that CallCredit Ltd., a leading credit reference agency and consumer data management specialist, has selected CallidusCloud CPQ.
CPQ is delivered as part of CallidusCloud's Lead to Money suite, a SaaS suite designed to help businesses drive enterprise engagement, sales performance management and sales effectiveness throughout the sales cycle to close bigger deals, faster.
About CallidusCloud
Callidus Software Inc. (NASDAQ:CALD), doing business as CallidusCloud®, is the global leader in cloud-based sales, marketing, learning and customer experience solutions. CallidusCloud enables organizations to accelerate and maximize their lead to money process with a complete suite of solutions that identify the right leads, ensure proper territory and quota distribution, enable sales forces, automate configure price quote, and streamline sales compensation -- driving bigger deals, faster. Approximately 5,000 leading organizations, across all industries, rely on CallidusCloud to optimize the lead to money process to close more deals for more money in record time.
About CallCredit Ltd.
CallCredit Ltd. is an expert in managing consumer data for businesses across every sector, within the UK and around the world. From financial services, retail and utilities to public sector, telecoms, insurance and many more, CallCredit's more than 1200 employees focus on developing innovative products and services to help businesses make smarter, more informed decisions throughout the customer lifecycle. Its leading-edge approach to deploying consumer information enables its clients to cost-effectively identify, engage and convert more new customers whilst optimizing existing customer profitability.
©2017 Callidus Software Inc. All rights reserved. Callidus, Callidus Software, the Callidus Software logo, CallidusCloud, the CallidusCloud logo, Clicktools, SURVE, syncfrog, TrueComp Manager, ActekSoft, ACom3, iCentera, Webcom, Litmos, the Litmos logo, LeadFormix, Rapid Intake, 6FigureJobs, and LeadRocket are trademarks, service marks, or registered trademarks of Callidus Software Inc.
Press Contacts:
Chris Bucholtz
CallidusCloud
925-251-2200
pr@calliduscloud.com
---
This announcement is distributed by Nasdaq Corporate Solutions on behalf of Nasdaq Corporate Solutions clients.
The issuer of this announcement warrants that they are solely responsible for the content, accuracy and originality of the information contained therein.
Source: Callidus Software via Globenewswire