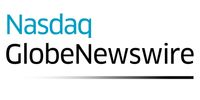 Celebrus Delivers Self-Service Solution to Meet Key GDPR Articles
·  First solution in market to fully enable automated data requests from citizens
·  Customer-centric approach overcomes GDPR challenges of:
Right of access to data
Right to erasure
Right to portability of data
·  Enables scalability of requests for digital data records, negates the need for teams of compliance staff
SUNBURY-ON-THAMES, United Kingdom, Feb. 07, 2018 (GLOBE NEWSWIRE) -- Celebrus, the leading real-time enterprise Customer Data Platform (CDP), has become the first product in the market to enable self-service data requests from citizens under GDPR (General Data Protection Regulation). With under four months to go until the EU privacy law becomes enforceable, Celebrus offers a rapid compliance solution to businesses facing the challenge of scaling to meet the demand for citizen data requests. With fears that companies will be inundated with large volumes of digital data enquiries after this year's May 25th deadline, the Celebrus solution offers enterprise-scale automation to deliver a fully-compliant, self-service product that can be rapidly deployed on-premise or in the cloud.
The Celebrus CDP creates first party real-time customer profiles at scale by capturing and delivering data about individuals' behaviours and experiences across digital channels. This capability ensures that businesses can have absolute confidence in the quality, accuracy and compliance of their customer data and allows them to use it as the foundation for harmonising that data across their customer applications.

Media Contacts
Peter Kear
D4t4 Solutions Plc
Tel: +44 (0)1932 893333
E-mail: peter.kear@d4t4solutions.com
David Hetling
D4t4 Solutions Plc
Tel: +44 (0)1932 893386
E-mail: david.hetling@d4t4solutions.com
Click on, or paste the following link into your web browser, to view the associated PDF document.
http://www.rns-pdf.londonstockexchange.com/rns/1124E_1-2018-2-6.pdf
This information is provided by RNS
The company news service from the London Stock Exchange
---
This announcement is distributed by Nasdaq Corporate Solutions on behalf of Nasdaq Corporate Solutions clients.
The issuer of this announcement warrants that they are solely responsible for the content, accuracy and originality of the information contained therein.
Source: D4T4 Solutions PLC via Globenewswire