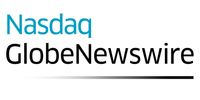 Cloudian Expands in EMEA, Doubling Sales and Marketing Staff and Growing Partner Network
LONDON, U.K. and SAN MATEO, Calif., June 05, 2018 (GLOBE NEWSWIRE) -- Cloudian, the innovation leader in enterprise object storage systems, drove accelerating growth in EMEA over the last six months by doubling the sales and marketing staff, adding new reseller partners, opening a new EMEA headquarters, and gaining 28 new customers. This growth highlights the rapidly expanding demand for scale-out storage solutions across EMEA in all industries.
New customers include a global market leader in online travel, one of the world's largest pharmaceutical companies, a multi-billion-dollar roofing manufacturer, one of the leading producers of premium cars, a leader in IT insurance services, and one of the largest global engineering firms.
During the period, Cloudian's EMEA partner network also expanded, with reseller partner additions including European Electronique in the UK, PQR in the Netherlands, Komposite in France, Akquinet in Germany, and Intertec in the Middle East.
To meet this growing customer demand, Cloudian has also increased its EMEA footprint with a new EMEA headquarters office in Amsterdam, new sales teams in France and the Nordics, and expanded sales staff in Benelux. Sales support also grew with the addition of multiple business development representatives and channel development staff in Amsterdam.
During the period, Cloudian also acquired Milan-based Infinity Storage, a pioneer in software-defined file storage, and has since doubled the engineering staff at that location.
Cloudian's EMEA growth is driven by the need for petabyte-scalable object storage and file storage solutions for businesses of all sizes as they continue to generate massive amounts of unstructured data. Common use cases include data protection, medical imaging, engineering files, and S3-compatible storage for service providers.
"We are expanding aggressively in EMEA to meet demand for Cloudian's S3-compatible enterprise storage systems that deliver limitless scalability and matchless simplicity," said Jacco van Achterberg, vice president, EMEA at Cloudian. "Our customers now accumulate unstructured data at an unprecedented rate, driving the urgent need for solutions like Cloudian's petabyte-scale storage that fundamentally change storage economics."
About Cloudian
Cloudian turns information into insight with an infinitely scalable platform that consolidates, manages and protects enterprise data. Cloudian data management solutions bring cloud technology and economics to the data centre with uncompromising data durability, intuitive management tools, and the industry's most compatible S3 API. Cloudian and its ecosystem partners help Global 1000 customers simplify unstructured data management today, while preparing for the data demands of AI and machine learning tomorrow.
Join us on LinkedIn, follow us on Twitter (@CloudianStorage) and Facebook, or visit us at www.cloudian.com.
Media Contact:
Emily Gallagher
Touchdown PR 
Cloudian@touchdownpr.com
+44 (0)1252 717040
---
This announcement is distributed by Nasdaq Corporate Solutions on behalf of Nasdaq Corporate Solutions clients.
The issuer of this announcement warrants that they are solely responsible for the content, accuracy and originality of the information contained therein.
Source: Cloudian via Globenewswire