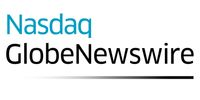 Compuware Announces Day One Support of the IBM z/OS Version 2.3
Compuware Products, Vision Well-Aligned to Operating System's New Enhancements
DETROIT, Sept. 29, 2017 (GLOBE NEWSWIRE) -- Compuware Corporation, the world's leading mainframe-dedicated software company, is pleased to announce Day One support of IBM's new z/OS version 2.3 operating system. Compuware's products, including COPE, ThruPut Manager, Topaz and its COBOL and PL/I productivity tools, work with z/OS 2.3 to help customers manage higher transactional volumes while delivering applications faster and with greater quality. New operating system features including encryption-readiness technology and software installation improvements are also supported.
"Digital transformation is driving higher transaction volumes and accelerating the rate of application changes made by enterprises. It also demands a higher level of data security than ever before, as code is developed and tested more frequently," says Christopher O'Malley, CEO, Compuware. "The IBM z14 is the ideal foundation for this environment, and the new z/OS and compatible applications are key to maximizing the platform's unmatched capacity, performance reliability and security strengths."
Building upon the already robust record of the mainframe and the z/OS operating system, IBM z/OS 2.3 provides enhanced data protection for z/OS data. This includes encryption-readiness technology that enables z/OS administrators to determine which traffic patterns to and from their z/OS systems meet approved encryption criteria. These new features can be combined with Compuware Application Audit, providing end-to-end visibility into privileged user behavior, to deliver superior protection against insider threats.
z/OS 2.3 also continues to lay the foundation for installation improvements through enhancements supporting a basis for a common software installation process. Compuware has been a leader in a multi-vendor effort to standardize product installation on the mainframe, which the company believes will strengthen the mainframe ecosystem and create a better future for mainframe customers and for the mainframe market overall.
Compuware worked in collaboration with IBM to ensure its breadth of solutions work seamlessly upon customer migration to the new z/OS 2.3 operating system. 
Compuware Corporation
Compuware empowers the world's largest companies to excel in the digital economy by fully leveraging their high-value mainframe investments. We do this by delivering highly innovative solutions that uniquely enable IT professionals with mainstream skills to manage mainframe applications, data, and platform operations. Learn more at compuware.com.
Follow us on:
Press Contact
Kristina LeBlanc, The Medialink Group, kristinawleblanc@gmail.com, (508) 930-5636
Mary McCarthy, Public Relations Manager, Compuware, mary.mccarthy@compuware.com, (313) 227-7088
For Sales and Marketing Information
Compuware Corporation, One Campus Martius, Detroit MI 48226, 800-521-9353, compuware.com.
Copyright © 2017 Compuware Corporation. Compuware, the Compuware logo, and Topaz are registered or pending registration with the U.S. Patent and Trademark Office, and may be registered or pending registration in other countries.
---
This announcement is distributed by Nasdaq Corporate Solutions on behalf of Nasdaq Corporate Solutions clients.
The issuer of this announcement warrants that they are solely responsible for the content, accuracy and originality of the information contained therein.
Source: Compuware Corporation via Globenewswire