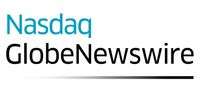 Concurrent to Report Fiscal 2017 Fourth Quarter and Full Year Financial Results on September 7, 2017
ATLANTA, Aug. 28, 2017 (GLOBE NEWSWIRE) -- Concurrent (NASDAQ:CCUR), a global leader in storage, protection, transformation, and delivery of visual media assets, will release financial results for its fiscal fourth quarter and full year ended June 30, 2017 on Thursday, September 7, 2017 after market close. 
Concurrent management will host a conference call and live webcast with presentation materials on the same day at 5:00 pm ET to review the reported results. To participate on the conference call, please dial (800) 230-1059 (U.S.) or (612) 234-9959 (International) using password 170907. 
The conference call and presentation materials will be available via a webcast at http://www.concurrent.com/about/investors/investors-2/.
About Concurrent
Concurrent (NASDAQ:CCUR) is a global company that develops software solutions focused on storing, protecting, transforming, and delivering visual media assets. We enable the world's leading innovators in visual media to entertain, inform, and communicate, by providing the tools to help them unlock their creativity and share it with the world. We accomplish this by developing open software solutions that make the world's visual media available online, when and where it is needed around the world. Concurrent has offices located in North America, Europe and Asia. Visit www.concurrent.com for further information and follow us on Twitter: www.twitter.com/Concurrent_CCUR and LinkedIn at www.linkedin.com/company/ccur.
For more information, contact:

Media Relations:
Sandra Dover
(678) 258-4112
sandra.dover@concurrent.com

Investor Relations:
Doug Sherk 
(415) 652-9100
dsherk@evcgroup.com

Todd Kehrli 
(310) 625-4462
tkehrli@evcgroup.com
---
This announcement is distributed by Nasdaq Corporate Solutions on behalf of Nasdaq Corporate Solutions clients.
The issuer of this announcement warrants that they are solely responsible for the content, accuracy and originality of the information contained therein.
Source: Concurrent Computer Corporation via Globenewswire