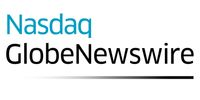 Corline Biomedical AB: Scientific Reports publicerar resultat från Renaparin-utvecklingen
Corline Biomedical AB ("Corline" eller "Bolaget") meddelar att den vetenskapliga tidskriften Scientific Reports  publicerar resultat från den prekliniska utvecklingen av Renaparin.  Resultaten påvisar nyttan av att med hjälp av Renaparin förebygga njurskada i samband med transplantation.
Scientific Reports ges ut av samma förlag som tidskriften Nature och är världens största vetenskapliga tidskrift sett till antalet artiklar. Artikeln om Renaparin har titeln "Enhanced protection of the renal vascular endothelium improves early outcome in kidney transplantation: Preclinical investigations in pig and mouse" (Nordling, et al 2018) och visar i mus- och grismodeller att användningen av Renaparin för att skydda kärlträdet i donerade njurar leder till förbättrad njurfunktion direkt efter transplantation. Studien finns tillgänglig i sin helhet via nedanstående länk:
https://www.nature.com/srep/articles?searchType=journalSearch&sort=PubDate&page=2
Corline Biomedical AB har utvecklat och äger rättigheterna till Renaparin samt är sponsor för den kliniska studien RENAPAIR-01 som planeras med produkten. Studien är godkänd av etikprövnings­nämnden och omfattar totalt 18 patienter. För att RENAPAIR-01 skall kunna starta krävs att också Läkemedelsverket ger sitt tillstånd.
Henrik Nittmar, VD i Corline Biomedical AB, kommenterar
"Prekliniska studier som ligger till grund för utvecklingen av Renaparin har nu granskats och godkänts för publicering i en erkänd vetenskaplig tidskrift. Det ger Corline ett kvitto på att det vi gör är rätt och ligger i framkant av kunskapsutvecklingen. Publiceringen ökar också kännedomen om Renaparin och tekniken för att förbättra utfallet av njurtransplantation".
Vid frågor, vänligen kontakta
Henrik Nittmar, VD
Telefon: 018-71 30 90
E-post: henrik.nittmar@corline.se
Certified Adviser
Sedermera Fondkommission är Corlines Certified Adviser.
Denna information är sådan information som Corline Biomedical AB är skyldigt att offentliggöra enligt EU:s marknadsmissbruksförordning. Informationen lämnades, genom ovanstående kontaktpersons försorg, för offentliggörande den 28 februari 2018.
Corline Biomedical AB arbetar med den kroppsegna substansen heparin och har utvecklat en portfölj med läkemedelskandidater för användning i anslutning till organ- och celltransplantation. Bolaget planerar kliniska studier inom diabetes typ 1 och njurtransplantation, för vilket Corline även har erhållit särläkemedelsstatus ("Orphan Drug"). Inom ramen för helägda dotterbolaget Corline Pharma AB utvärderas in vivo-administration av Corlines heparinsubstans.
---
This announcement is distributed by Nasdaq Corporate Solutions on behalf of Nasdaq Corporate Solutions clients.
The issuer of this announcement warrants that they are solely responsible for the content, accuracy and originality of the information contained therein.
Source: Corline Biomedical AB via Globenewswire