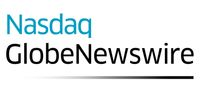 Danal Inc. Creates Largest and Best Global Mobile Identity Solution
On track to cover 3 Billion+ Consumers
SAN JOSE, Calif., Feb. 22, 2018 (GLOBE NEWSWIRE) -- Danal, Inc., a global leader in mobile identity and authentication services, today announced that customer demand is driving its expansion into Asia and LATAM.  The company is expanding to eight countries in Asia and LATAM this year in addition to its continued expansion in Europe and UK - creating the largest and most comprehensive Mobile Network Operator (MNO) based identity solution in the market.  It is on track to cover over 3 Billion consumers worldwide and support numerous Fortune 500 Enterprises in their endeavor to fight fraud, account takeovers, assuring reliable consumer authentication with best in class experiences, and help conform to regulatory compliance including GDPR, TCPA, KYC and AML. 
Danal is experiencing strong demand by global brands for the US, EU, and Asian markets - especially in the financial sector like banks, insurances, money remitters, payment processors and innovative pioneers of the shared economy.  The Danal solutions are award-winning and bespoke for customers.  In the last year, the company created key partnerships that enable customers to leverage Danal's Mobile Identity Platform - creating the full solution stack that encompasses  biometrics, computer vision for remote document verification along with MNO based Identity and Authentication.  The company's leadership role in innovative Identity services have been recognized by several awards like 2016 Global Telecoms Business Innovation Award, 2017 GLOMO Award, 2017 Smart Security Week Award and recently by One World Identity when Danal's Chief Product Officer was named one of the top 100 Influencers in the industry.  Come visit Danal on February 26 to 29, at GSMA's Innovation City during Mobile World Congress.
About Danal
Danal, Inc. is the premier provider of mobile identity and authentication solutions driven by unique real-time connections to mobile operator networks and data. Danal's Mobile Identity platform offers financial institutions and major retailers groundbreaking mobile transaction risk management services, compliance services such as TCPA and KYC, and streamlined, customer conversion solutions that lower customer abandon rates during registration and checkout.  Danal, Inc. is a privately held US company whose investors include Discover Financial Services, Morgenthaler Group, Orange Telecom, Bangkok and Danal Co, Ltd.
Contact Information:
marketing@danalinc.com
---
This announcement is distributed by Nasdaq Corporate Solutions on behalf of Nasdaq Corporate Solutions clients.
The issuer of this announcement warrants that they are solely responsible for the content, accuracy and originality of the information contained therein.
Source: Danal, Inc. via Globenewswire