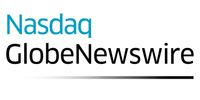 data Artisans to Host Third Annual Flink Forward Berlin with Featured Speakers from Alibaba, Google, ING and Netflix
data Artisans / data Artisans to Host Third Annual Flink Forward Berlin with Featured Speakers from Alibaba, Google, ING and Netflix . Processed and transmitted by Nasdaq Corporate Solutions. The issuer is solely responsible for the content of this announcement.
World's Largest Apache Flink Event Unites 400 Community Members to Learn Best Practices for Apache Flink Deployments from Core Committers, Experts and Global Users
BERLIN, Aug. 02, 2017 (GLOBE NEWSWIRE) -- data Artisans, founded by the original creators of Apache Flink®, today announced the third annual Flink Forward Berlin, the premier conference for Apache Flink, including a sneak peek at the program agenda. The conference features more than 50 presentations and will take place September 11-13, 2017, at the KulturBrauerei in Prenzlauer Berg. For more information or to register to attend, please visit https://berlin.flink-forward.org/
Flink Forward Berlin will bring together 400 CTOs/CIOs, developers, DevOps engineers, system/data architects, data scientists, Apache Flink core committers and the open source stream processing community for hands-on training, technical sessions and networking opportunities. Participants will learn how global companies like Alibaba, Cisco, Google, IBM, ING, King and Netflix use Flink as the stream processing engine of choice for large-scale stateful applications, including real-time analytics, real-time search and content ranking, fraud/anomaly/threat detection.
Keynote Line Up Includes:
Xiaowei Jiang, senior director, Alibaba
Ferd Scheepers, chief information architect, ING
Kostas Tzoumas, PMC member of Apache Flink and CEO/co-founder, data Artisans
Stephan Ewen, PMC member of Apache Flink and CTO/co-founder, data Artisans
"Flink has quickly emerged as the leading enterprise-grade stream processing platform and is uniquely designed for large-scale, stateful applications," said Flink PMC member and data Artisans' CEO Kostas Tzoumas. "We've seen tremendous growth of the community over the past year as Flink applications have evolved beyond real-time analytics, now enabling businesses to respond to insights and to their customers in real-time. At Flink Forward Berlin, you'll hear about the business impact Flink is delivering across industries, how users are both building and operationalizing innovative real-time applications with Flink, and where the technology is headed."

At Flink Forward, participants will have the opportunity to hear from experts who have built scalable streaming infrastructure and enterprise-grade applications, view live demos and attend in-depth technical talks on the internals of stream processing technologies.
Sessions Include:
Flink Forward Berlin features one day of hands-on training as a lead in to the conference on September 11, followed by the two-day conference on September 12-13. For those new to Apache Flink, the Standard Training provides an in-depth introduction to stream processing with Flink. For experienced Flink users, the Advanced Training will focus on newer and more advanced understanding of the lower-level APIs and how to manage applications in production. For more information or to register to attend a training session and/or the conference, please visit https://berlin.flink-forward.org/
Join the Twitter discussion and follow #FlinkForward and @dataArtisans
Additional Resources
About Apache Flink 
Apache Flink is used by developers to analyze and process data streams of very high volume. By adopting Flink and a data streaming architecture, enterprises can act on insights from data in a matter of milliseconds, as well as cover existing historical data processing needs within a single platform. Flink is developed and supported by a vibrant and growing open source community with 10,000+ members and more than 325 contributors, of which data Artisans engineers are proud participants.
About data Artisans 
data Artisans was founded by the original creators of the Apache Flink project to enable enterprises to transition their data infrastructure to a streaming-based real-time architecture. Backed by Intel Capital, b-to-v Partners, and Tengelmann Ventures, data Artisans is based in Berlin, Germany with an office in San Francisco, Calif. For more information, visit http://data-artisans.com/.
"Apache", "Apache Flink", and their logos are registered trademarks or trademarks of The Apache Software Foundation in the U.S. and/or other countries.
Media Contacts:
Jessica Jaffe, Sift Communications, Jessica.Jaffe@siftpr.com 
Jill Reed, Sift Communications, Jill.Reed@siftpr.com
---
This announcement is distributed by Nasdaq Corporate Solutions on behalf of Nasdaq Corporate Solutions clients.
The issuer of this announcement warrants that they are solely responsible for the content, accuracy and originality of the information contained therein.
Source: data Artisans via Globenewswire