Di's Climate Index - Leading Nordic business newspaper Dagens industri be-comes the first in the world to include climate performance on stock market pages.
Today is the premiere of Di's Climate Index. Dagens industri is the first business publication in the world to publish regular climate indicators on the stock market pages of its paper magazine and on Di.se. The in-formation will also be published in Dagens industri's sister magazine Ak-tuell Hållbarhet [Current Sustainability].
"The economy of the future will look different to how it has looked traditionally. Sustainability and climate strategy are becoming crucial to investment decisions. By publishing information on companies 

carbon emissions, 

Dagens industri 

wants to shed light on progress made and at the same time help investors to gain an idea of different companies work and results in this area," says Peter Fellman, Editor-in-chief of Dagens industriand business area manager for Di Group.
Climate questions are becoming increasingly business critical. Investors and asset managers are demanding information on climate performance, which is currently neglected by many businesses. Key challenges are the availability of comparable data and the quality of that data.
Di's Climate Index is a foundation for forward looking financial journalism and an examination of companies climate work. With the index, Dagens industriand 

Aktuell H

å

llbarhet 

aim to educate readers on how the impacts of climate 

transformation 

affect various business sectors; and what risks and opportunities arise. 

At the same time, new legislation (EU Sustainable Finance) and reporting frameworks (the Task Force on Climate-Related Financial Disclosures) mean that companies are under more pressure to document and report on their climate impact and climate related opportunities and risks.
Science 

is now clear that emissions must halve every decade and the business sector 

should aim for a faster pace. 

This is highlighted 

by the 

Intergovernmental Panel on Climate Change

and 

the 

Exponential Roadmap

- a report that was first presented in September 2018 by Johan Rockstr

ö

m and Christiana Figueres and was updated for the UN meeting in New York in September 2019. It was produced by Future Earth, 

 WWF, 

KTH, Stockholm Resilience Center

among others, alongside a number of Swedish companies. 
"The Exponential Roadmap shows that the solutions to 

halve emissions in 10 years 

are available but must be scaled up very quickly. Companies that are now rapidly reducing their emissions and growing new, climate smart businesses have the opportunity to quickly gain market share," says Mikael Salo, editor-in-chief of 

Aktuell H

å

llbarhet

.

 
Jenny Stiernstedt, substanablitily editor at D

agens industri 

and 

Aktuell H

å

llbarhet 

developed the idea and the climate indicators in collaboration with Johan Falk, one of the initiators and lead authors of the Exponential Roadmap project, and a Senior Innovation Fellow at Stockholm Resilience Center and Future Earth.
"Both investors and customers need to understand companies contributions to the climate crisis and their efforts to limit warming to 1.5C, so they can take it into account in business decisions. Companies need to be fully transparent when disclosing both emissions and plans to reduce those emissions, as well as the development of new, sustainable businesses. With the launch of this new index, we want to accelerate the development of new climate indicators and ensure that they are reported in the same way as financial information" says Johan Falk.
Dagens industri

hopes that more business magazines will follow its example by including regular reporting of climate indicators on stock market pages.
For questions about Di's climate index:
  • 

Peter Fellman

, Editor-in-Chief Dagens industri, 

+46857365000
  • 

Mikael Salo

, Editor-in-Chief Aktuell H

å

llbarhet, +4670733993398
  • 

Johan Falk

, Expert in exponential strategies.

+46768881754




One of the initiators and main authors of the 

Exponential Roadmap project 

and Senior Innovation Fellow of Future Earth and Stockholm Resilience Center. He was previously head of the Intel IoT Ignition Lab, being part of a number of technology companies, and works with exponential business development.
About Dagens industri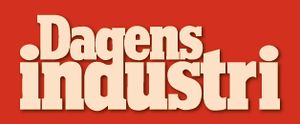 Dagens industri
0857365000
https://www.di.se/
Dagens industri har cirka 150 anställda och en omsättning på cirka 750 miljoner kronor. Vd för Dagens industri är Anders Eriksson och chefredaktör är Peter Fellman. Dagens industris redaktion producerar både den rosa dagstidningen och veckomagasinet Di Weekend.
På di.se och Di Digital jobbar cirka 30 personer som, tillsammans med printupplagan, jobbar för att ge Di-läsaren de senaste nyheterna inom näringslivet samt fördjupningar och analyser dygnet runt i både text-, rörligt- och podd-format.
Försäljningen på Dagens industri sköts av två avdelningar: upplaga och annons. Övriga avdelningar är ekonomi, it, tryck och distribution samt hr.