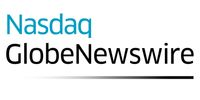 Discover the Newly Renovated Renaissance Paris Arc de Triomphe Hotel
Iconic Paris hotel announces brand new refresh of rooms and meeting spaces
PARIS, May 14, 2018 (GLOBE NEWSWIRE) -- The Renaissance Paris Arc de Triomphe Hotel unveils its contemporary new look and design, boasting spacious, refreshed rooms with balconies and terraces overlooking captivating Parisian monuments, along with updates to its event spaces.
The refresh of the hotel's modern rooms and suites aligns seamlessly with the stylish design philosophy of the hotel, featuring brand new desk chairs, along with new bedding, sheets and pillows. In the 22 suites, new custom furnishings and sofas reflect the hotel's eclectic style.
Each room also offers a modernized TV system that provides guests with access to information about the hotel as well as attractions, sights and points of interest in the area. Guests can link their own device to play Spotify and Netflix, browse restaurant menus or check the weather forecast.
The hotel's new meeting rooms boast an elegant design with intriguing furnishings in warm, homelike surroundings. Each space showcases a design aesthetic that's contemporary and urban, featuring superb equipment, elegant décor and personalized, attentive service.
About the Renaissance Paris Arc de Triomphe Hotel
The Renaissance Paris Arc de Triomphe is a lifestyle hotel, located steps away from the Champs-Elysées avenue & Arc de Triomphe, designed to enhance local discovery. Design is a keyword with a futuristic facade made by the architect Christian de Portzamparc and the modern, spacious and renovated rooms with balconies overlooking the vibrant city of Paris.
CONTACT: Renaissance Paris Arc de Triomphe Hotel
39 Avenue de Wagram, Paris 75017 France
Information: +33 1 55 37 55 37
http://www.marriott.com/hotels/travel/parwg-renaissance-paris-arc-de-triomphe-hotel/
Photos accompanying this announcement are available at
http://resource.globenewswire.com/Resource/Download/aa18ed49-7a99-4e45-9fec-08ca167aa17f
http://resource.globenewswire.com/Resource/Download/512fdef9-7d90-4bcb-8f15-53c96136f0e7
---
This announcement is distributed by Nasdaq Corporate Solutions on behalf of Nasdaq Corporate Solutions clients.
The issuer of this announcement warrants that they are solely responsible for the content, accuracy and originality of the information contained therein.
Source: Renaissance Paris Arc de Triomphe Hotel via Globenewswire