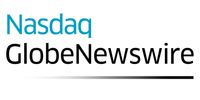 Discover the SundayTox Brunch at Renaissance Paris Arc de Triomphe
Healthy Sunday brunch at the Paris hotel offers up a green detox
PARIS, May  14, 2018  (GLOBE NEWSWIRE) -- Renaissance Paris Arc de Triomphe Hotel unveils its new brunch concept, featuring detox cocktails and healthy, locally-sourced dishes. The SundayTox Brunch offers food-lovers a way to replenish, unwind and relax after an event-filled weekend, improving on the hotel's brunch concept with live music and creative detox cocktails.
Billed as the perfect brunch to go to after a Saturday night out, this musical brunch with DJs lets you chill in the city with a soundtrack courtesy of the group Less Drama More Music. The vibrant Paris location and restaurant terrace overlooking the city set the perfect stage.
The culinary buffet features classic morning favourites culled from the freshest local ingredients. Every Sunday at 12:30pm, and priced at 42 € for adults and 21 € for kids, ages 6 to 12, the green and detox brunch combines good vibes with great food and healthy choices.
About the Renaissance Paris Arc de Triomphe Hotel
The Renaissance Paris Arc de Triomphe is a lifestyle hotel, located steps away from the Champs-Elysées avenue & Arc de Triomphe, designed to enhance local discovery. Design is a keyword with a futuristic facade made by the architect Christian de Portzamparc and the modern, spacious and renovated rooms with balconies overlooking the vibrant city of Paris.
CONTACT: Renaissance Paris Arc de Triomphe Hotel
39 Avenue de Wagram, Paris 75017 France
Booking : +33 1 55 37 55 37
http://www.marriott.com/hotels/travel/parwg-renaissance-paris-arc-de-triomphe-hotel/
Photos accompanying this announcement are available at:
http://resource.globenewswire.com/Resource/Download/dcddef17-bd60-40c9-9f6c-e354d73a8556
http://resource.globenewswire.com/Resource/Download/61a3f2e0-ffc6-4730-8cac-30dc604d5ada
---
This announcement is distributed by Nasdaq Corporate Solutions on behalf of Nasdaq Corporate Solutions clients.
The issuer of this announcement warrants that they are solely responsible for the content, accuracy and originality of the information contained therein.
Source: Renaissance Paris Arc de Triomphe Hotel via Globenewswire