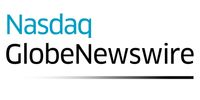 Effnet announces appointment of WeGoes as representative in Korea
Luleå, 2017-07-05 -- Effnet AB, a subsidiary of Effnetplattformen AB and the premier provider of header compression software for wireless and fixed networks, today announced appointment of WeGoes as its representative in Korea. WeGoes will help Effnet to expand its customer base in the region.
"WeGoes has a long experience of the electronics industry in Korea. With a local presence in Korea, we will be able to reach out to companies, from start-ups to global majors, in various markets like semiconductor, cellular, satcom and industrial communications" said Aniruddha Kulkarni, Managing Director of Effnet AB. "Our aim is to bring together WeGoes understanding of Korean companies and our high quality header compression portfolio to enable our customers to use the wireless and wired link resources more efficiently, to achieve higher capacity and provide better quality of service and experience to their users."
WeGoes will offer the complete product lineup of Effnet header compression solutions to customers in Korea.
For further information, please contact:
Aniruddha Kulkarni, Managing Director, Effnet AB and Effnetplattformen AB, Tel: +46 (0)920 60918, aniruddha.kulkarni@effnet.com or visit: http://www.effnet.com/
About Effnet AB
Effnet AB, a wholly owned subsidiary of Effnetplattformen AB (publ), is a world leader in the area of IP Header Compression. Effnet develops and sells embedded software that increases the efficiency, speed and quality of IP traffic in fixed, mobile and satellite networks. For more information about Effnet and more information about its products for Backhaul Header Compression (BHC), IP Header Compression (IPHC), Robust Header Compression (ROHC) and Internet of Things (IoT) please visit www.effnet.com.
About Effnetplattformen AB (publ)
Effnetplattformen AB (publ), reg.no.  559085-5721,  is the parent company of a group active in advanced digital communications and investments in other growth companies. Effnetplattformen AB (publ) is traded on Nasdaq First North under the ticker EFFP and its certified adviser is Remium Nordic AB (www.remium.com). For further information about Effnetplattformen AB (publ) please visit www.effnetplattformen.se.
About WeGoes
Headquartered at Bundang, Korea. WeGoes (We are Expert Group of Electronics Solution) was founded in 2012 to provide our customers with a total solution, while bringing their products first to the market. For further information about WeGoes please visit www.wegoes.co.kr
---
This announcement is distributed by Nasdaq Corporate Solutions on behalf of Nasdaq Corporate Solutions clients.
The issuer of this announcement warrants that they are solely responsible for the content, accuracy and originality of the information contained therein.
Source: Effnetplattformen AB (publ) via Globenewswire