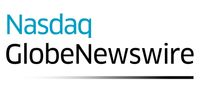 Elite Capital & Co. Limited upgrades its quality management system to ISO 9001:2015
LONDON, May 22, 2018 (GLOBE NEWSWIRE) -- The Public Relations Department  of Elite Capital & Co. Limited has announced that it has upgraded its Quality Management System from ISO 9001:2008 to ISO 9001:2015, prompted by its keen desire to provide its customers with the best services and assert its steady strides in the global finance market under the leadership of a management team that stands on a solid ground.
On this occasion  Elite Capital's chairman, Kuwaiti businessman, Dr. Faisal Khazaal expressed his deepest thanks and congratulations to the Company's president, Mr. George Matharu and the members of the Board of Directors and all the members of the company's executive management for their exceptional efforts toward  raising customer service to the highest levels.
Elite Capital & Co. Limited is a private limited company that provides project-related services, including management, consultancy and funding, particularly for large infrastructure and commercial projects.
Elite Capital & Co. Limited has made strategic alliances with several organizations and companies  which have given them access to international markets in Europe, Asia, Africa, Middle East and GCC regions. This has given Elite Capital & Co. a substantial foundation of clients to build on, in addition to access to the markets that are most in need of the products and services they offer.
Elite Capital's President, Mr. George Matharu, concluded by saying: "We, too, would like to thank Dr. Faisal Khazaal, our Chairman, and our parent company, Deals Secure Group Holding Company, GP for their continuous and sustained support toward attaining the targets that we all strive to attain within our pursuit of success."
- Elite Capital & Co. Limited - Contact Details -
THE UK HEAD OFFICE
Elite Capital & Co. Limited
33 St. James Square
London, SW1Y4JS
United Kingdom
Telephone: +44 (0) 203 709 5060
Facsimile: +44 (0) 203 709 5061
SWIFT Code: ELCTGB21
Website
ec.uk.com
---
This announcement is distributed by Nasdaq Corporate Solutions on behalf of Nasdaq Corporate Solutions clients.
The issuer of this announcement warrants that they are solely responsible for the content, accuracy and originality of the information contained therein.
Source: Elite Capital & Co. Limited via Globenewswire