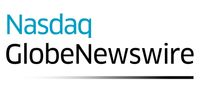 Emerald Health Therapeutics Expands Strategic Investment in VANC
VANC executes supply and distribution agreement with Emerald
VANC issues warrants to Emerald
VANCOUVER, British Columbia, April 17, 2018 (GLOBE NEWSWIRE) -- VANC Pharmaceuticals Inc. ("VANC") announced today that it has entered into a supply and distribution agreement ("Distribution Agreement") with an affiliate of Emerald Health Therapeutics, Inc. (TSXV:EMH) (OTCQX:EMHTF) ("Emerald"), pursuant to which VANC was granted rights to sell and distribute certain proprietary endocannabinoid-supporting products in Canada to licensed pharmacies. The parties intend to set a minimum sales benchmark with respect to the sale and distribution of the products over the next 30 days on a non-exclusive basis. Concurrently, VANC entered into an arrangement with a different affiliate of Emerald, pursuant to which the parties expressed their intention to work together to distribute medical cannabis to Canadian pharmacies if pharmacies become authorized to do so by Health Canada.
"Pharmacies provide a safe and trusted place to purchase medicine, while also offering expert advice regarding the use of medicines. They are the ideal channel for the distribution of medicinal cannabis," said Mr. Bob Rai, CEO of VANC. "We plan to work closely with Emerald, focusing on generating information and products most relevant to the pharmacy channel, to help ensure that we will be ready to market through this channel if the distribution of cannabis is ultimately approved by one or more provinces."
"I am very pleased to see this agreement come to fruition. Our partnership with Emerald is an important step to expand our OTC line with new innovative products that hold huge potential," said Mr. David Hall, Chairman of VANC. "We continue to review further unique opportunities to extend our product portfolio, including other endocannabinoid-supporting products," he added.
Concurrent with the execution of the agreements, VANC issued to Emerald's affiliate warrants to acquire 3,030,303 common shares at $0.33 per share for 24 months (subject to termination if the Distribution Agreement is earlier terminated). The warrants are subject to accelerated expiry if the VANC shares trade on the TSX Venture Exchange at $1.00 or more for 25 consecutive trading days. Emerald's affiliate has also agreed not to exercise certain of the warrants if, as a result of such exercise, it (and its affiliates) would become a control person of VANC, unless shareholder approval is acquired.
"Our goal is to be strongly positioned to sell medicinal cannabis through pharmacies. With VANC's existing and developing agreements with pharmaceutical wholesalers, a national sales force, and relationships with key pharmacy chain decisionmakers and stakeholders, VANC would be well-prepared to achieve penetration for Emerald products," said Avtar Dhillon, MD, Executive Chairman of Emerald. "As a starting point, we look forward to VANC's assistance in helping us introduce Emerald's non-cannabis product line into this channel. We also believe our investment will benefit from VANC's growth potential with its unique and expanding product line that allow pharmacies to create new clinical pharmacy services."
About Emerald Health Therapeutics, Inc.
Emerald Health Therapeutics, Inc. (TSX-V:EMH) (OTCQX:EMHTF) is a Licensed Producer under Canada's Access to Cannabis for Medical Purposes Regulations and produces and sells dried medical cannabis flower and medical cannabis oil. It is adding a 500,000 s.f. hybrid greenhouse in Metro Vancouver to serve the anticipated legal Canadian recreational cannabis market starting in 2018. In addition, Emerald owns 50% of a joint venture with Village Farms International, Inc. that is converting an existing 1.1 million s.f. greenhouse in Delta, BC from growing tomatoes to growing cannabis. Emerald's team is highly experienced in life sciences, product development and large-scale agribusiness. Emerald is part of the Emerald Health group, which includes multiple companies focused on developing cannabis and cannabinoid products with potential wellness and medical benefits.

www.emeraldhealth.ca
About VANC Pharmaceuticals Inc. 
VANC Pharmaceuticals aims to become the partner of choice for forward-thinking pharmacies across Canada. With an established sales force, distribution network, and team of highly experienced professionals in pharmacy, point-of-care testing and health technology, VANC is growing beyond generics to provide pharmacists with innovative, value-added products and services to expand their scope of practice and support their evolving role as front-line healthcare providers. 
www.vancpharm.com

For more information, please contact Bob Rai at 604-247-2639 or by email at info@vancpharm.com.
Cautionary Note Regarding Forward-looking Statements: Information in this press release that involves VANC's expectations, plans, intentions or strategies regarding the future are forward-looking statements that are not facts and involve a number of risks and uncertainties. VANC generally uses words such as "outlook," "will," "could," "would," "might," "remains," "to be," "plans," "believes," "may," "expects," "intends," "anticipates," "estimate," "future," "plan," "positioned," "potential," "project," "remain," "scheduled," "set to," "subject to," "upcoming," and similar expressions to help identify forward-looking statements. The forward-looking statements in this release are based upon information available to VANC as of the date of this release, and VANC assumes no obligation to update any such forward-looking statements. Forward-looking statements believed to be true when made may ultimately prove to be incorrect. These statements are not guarantees of the future performance of VANC and are subject to risks, uncertainties and other factors, some of which are beyond its control and may cause actual results to differ materially from current expectations.
Neither the TSX Venture Exchange nor its Regulation Services Provider (as that term is defined in the policies of the TSX Venture Exchange) accepts responsibility for the adequacy or accuracy of this release.
Contact: 
Bob Rai, Director and CEO
604-247-2639
info@vancpharm.com 
www.vancpharm.com
---
This announcement is distributed by Nasdaq Corporate Solutions on behalf of Nasdaq Corporate Solutions clients.
The issuer of this announcement warrants that they are solely responsible for the content, accuracy and originality of the information contained therein.
Source: Vanc Pharmaceuticals via Globenewswire