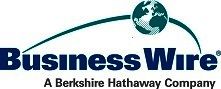 Eurofins Scientific to enable over 20 million COVID-19 tests per month by end May 2020 with multiple new solutions
Today, Eurofins Scientific, a world leader in Testing for Life, employing 47,000 in 800 laboratories in 50 countries published its Q1 trading statement and on this occasion announced a number of positive developments to support the worlds' fight against COVID 19: https://www.eurofins.com/media-centre/press-releases/2020-04-28/
Eurofins has developed one of the most comprehensive testing and service offering to support healthcare practitioners and authorities around the world as well as the biopharmaceutical industry respond to the COVID-19 crisis. This includes:

Several of its laboratories received approval for their laboratory-developed RT-PCR tests (LDTs) by the Food and Drug Administration (FDA) in the U.S.A. and other national authorities. Combining its own LDTs with reagents provided by its suppliers, the Group's goal is to reach a global capacity to carry out in excess of 2 million tests per month by mid-May 2020.
Eurofins started to offer ELISA and CLIA-based serology testing services to detect Antibodies expressed after COVID-19 infection and capacity for these is also expected to exceed 2 million tests per month by mid-May 2020.
Eurofins also launched highly specific serology testing kits to be used by state or private laboratories on most open ELISA systems and expects to reach a production capacity of over 10 million tests per month by end May 2020.
Eurofins has launched a number of additional tests for example to detect the presence of SARS-CoV-2 on environmental surfaces, eg. in work or retail environment or to control Personal Protective Equipment (PPE) and medical equipment.
Eurofins Genomics' six sites around the world are increasing their capacity to provide primers and probes to be incorporated in millions of SARS-CoV-2 testing kits produced by IVD companies and genome sequencing services to support research and epidemiology.
The Group has also launched a large number of products and services aimed at supporting research for the development of novel vaccines and therapeutics.
View source version on businesswire.com: https://www.businesswire.com/news/home/20200428005870/en/
Contact information
For more information, please visit www.eurofins.com or contact:
Investor Relations
Eurofins Scientific
Phone: +32 2 766 1620
E-mail: ir@eurofins.com