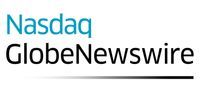 European Consumers Embrace Elixinol Hemp Oil CBD as Part of Wellness Movement
Elixinol Brand Cannabidiol Hemp Oil Now Available Throughout Europe
DENVER, July 19, 2017 (GLOBE NEWSWIRE) -- Already regarded as one of the fastest growing and most trusted cannabidiol brands in the world, Elixinol announces expansion into Europe.
Photos accompanying this announcement are available at:
http://www.globenewswire.com/NewsRoom/AttachmentNg/9918871c-5c3d-4974-8039-2c687211b538
http://www.globenewswire.com/NewsRoom/AttachmentNg/187d5574-95f9-40d9-8e22-061d660fd2a6
http://www.globenewswire.com/NewsRoom/AttachmentNg/0978ad48-d660-4b86-b161-e457289c8402
http://www.globenewswire.com/NewsRoom/AttachmentNg/21045979-c22e-488c-8084-fdaaefb284a4
Seven Elixinol hemp oil CBD products will be available to consumers throughout Europe including best-sellers such as Liposomes, noted for their great taste and increased bioavailability, the targeted topical Rescue Balm, and CBD capsules.
Consumers throughout the world use Elixinol's CBD hemp oil for both lifestyle improvement and condition treatment. Elixinol expects Europeans will embrace CBD hemp oil products as part of an overall wellness regimen.
"Faced with shrinking healthcare budgets and an increased emphasis on well-being, European consumers are looking for ways to get better rest, reduce stress and optimize their fitness efforts," said Husong.
With increasing numbers of consumers in Europe embracing fitness, organic foods and stress reduction, Elixinol's market entry meets the needs of the growing marketplace.
According to Statista, over 52% of Western Europeans rated their own health knowledge as sufficient or excellent, "translating into greater understanding of health measures and what individuals should do to improve their own health." The health and wellness market value in Western Europe is already over 145 million euros with more growth projected. Western Europe's dietary supplement market is projected to reach over 5.6 million euros by 2020. 
"From executives who crave increased focus and stress reduction to fitness aficionados seeking faster recovery, since we launched, sales in Europe have exceeded our aggressive expectations," said Chris Husong, Director of Global Marketing and Sales for Elixinol.
"Hemp and its benefits are nothing new for Europeans," said Marco Cappiello, Director of European Operations for Elixinol. "But with concerns over serving size, potency and purity now addressed by Elixinol's rigorous and transparent testing process, Europeans can now purchase CBD hemp oil with confidence," he continued.
To eliminate consumer concerns about metals, solvents, pesticides as well as potency and purity, Elixinol is the only global brand to post independent laboratory test results online and follows a strict pharmaceutical-grade testing process.
Elixinol will source its European CBD from existing relationships with Northern European organic farmers who have been cultivating hemp for generations.
"It's as if we're coming home," said Husong. "We've had relationships in Europe since our inception, being able to deliver the end product to the European consumer is incredibly satisfying."
Elixinol products are available to customers in Europe on elixinol.com and in various retail health outlets throughout Spain and Italy.
About Elixinol: 
Colorado-based Elixinol, founded by Paul Benhaim, hemp entrepreneur since 1991, is widely regarded as one of the most influential CBD brands in the world. With a proven track record of growing and manufacturing high-quality hemp, Elixinol also conducts rigorous laboratory testing and quality control. A global leader in hemp distribution, Elixinol distributes CBD products in 22 countries globally including United States, Japan, Puerto Rico, Brazil and throughout Europe. More information available at Elixinol.com.
Photos may also be available via AP PhotoExpress.
Media Contact: 
Chris Husong
Elixinol
+1 844-804-3504 ext 420
chris@elixinol.com
---
This announcement is distributed by Nasdaq Corporate Solutions on behalf of Nasdaq Corporate Solutions clients.
The issuer of this announcement warrants that they are solely responsible for the content, accuracy and originality of the information contained therein.
Source: Elixinol via Globenewswire