Film i Väst brings five co-productions to Toronto
Today the Toronto International Film Festival begins. This year the biggest Scandinavian film fund Film i Väst will be contributing with five co-productions: Border by Ali Abbasi, Our Time by Carlos Reygadas, Tell it to the Bees by Annabel Jankel, The Wild Pear Tree by Nuri Bilge Ceylan and Heartbound by Janus Metz and Sine Plambech. The films have all either been shot or postproduced in the Region of Västra Götaland, on the Swedish west coast.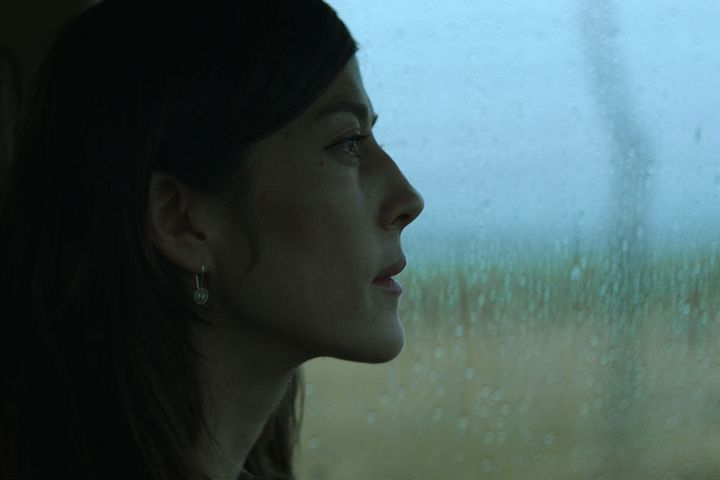 Contemporary World Cinema:

Border by Ali Abbasi
Ali Abbasi's film Border won the prestigious section Un Certain Regard at the Cannes Film Festival in May and is also selected as the Swedish entry for Academy Awards best foreign-language film. The film is an adaptation of a John Ajvide Lindqvist's (Let The Right One In) short story.
Masters:

Our Time by Carlos Reygadas
Our Time (Nuestro Tiempo) is also nominated for a Golden Lion at the Venice Film Festival and for the prestigious section Horizontes Latinos at the San Sebastian Film Festival. Carlos Reygadas heart wrenching investigation into marriage and intimacy stars the director himself and his wife in the leading roles.
The Wild Pear Tree by Nuri Bilge Ceylan
The Turkish director and former winner of the Cannes Film Festival now follows up on his prior success with the film The Wild Pear Tree, which had its world premiere during the Cannes Festival this year, where it competed for a Palme d'Or.

Special Mentions:

Tell it to the Bees by Annabel Jankel
A tumultuous drama, set in a small town in post-war Britain, about the relationship between a doctor and bee keeper, and the mother of one of his young patients, starring the Golden Globe and Oscar winner Anna Paquin (The Piano, True Blood) and Holliday Grainger (Anastasia, The Finest Hours).

TIFF Doc:

Heartbound by Janus Metz and Sine Plambech
Filmed over the course of ten years and three generations, in separate parts of the world, Heartbound is a film about longing, family bonds, and survival in the face of challenging differences, with marriage as a unifying theme. Janus Metz is the director of Borg (the opening film at the Toronto Film Festival in 2017, also co-produced by Film i Väst) and Armadillo. Sine Plambech is a director, anthropologist and senior researcher at the Danish Institute of International Studies, and an Adjunct Assistant Professor at Barnard College.
ABOUT FILM I VÄST
Film i Väst is the most successful regional film fund in Scandinavia. Since 1992, Film i Väst has co-produced, and invested in, more than 1000 films and tv dramas. Film i Väst seeks projects that can compete in the most prestigious film festivals and/or be seen by a large international audience. Recent projects include award winning films, critically acclaimed audience hits and movies such as The Square, The Wife, The Nile Hilton Incident, Borg/McEnroe, Atomic Blonde, Chappaquiddick, A man called Ove. www.filmivast.com