Fit for 55: Ledamöterna vill ha strängare regler för medlemsländernas utsläpp av växthusgaser
Europaparlamentet har antagit sin ståndpunkt om förslaget om medlemsländernas årliga bindande mål för minskningar av växthusgasutsläpp. Jessica Polfjärd (M) är Europaparlamentets huvudförhandlare för förslaget om hur ansvaret för minskningar av klimatsutsläpp ska fördelas mellan medlemsländerna.
Mer information nedan på engelska.
All member states must now reduce greenhouse gas emissions in line with a stricter trajectory

More transparency and less flexibility to borrow, bank and transfer allowances

The additional reserve should be abolished
MEP's call for stricter regulation of greenhouse gas emissions in member states including fewer options to exceed quotas.
On Wednesday, Parliament adopted its position on the effort sharing regulation which sets binding annual greenhouse gas (GHG) emission reductions for EU member states and currently regulates roughly 60 % of EU emissions. The report was adopted with 437 votes for, 142 against and 40 abstentions.
The Commission has proposed to increase the mandatory GHG reduction 2030-target at EU level from 30 % to 40 %. For the first time, all EU member states must now reduce greenhouse gas emission with targets ranging between 10-50 %. See the national targets here.
More transparency and less flexibility
Parliament wants to have more transparency on member state actions under the effort sharing regulation in order to be able to hold them better accountable.
MEPs wish to minimise the possibility to borrow emission allowances from the following year, by reducing the limit for borrowing compared to the proposal by the Commission. They also want to lower the limit for how much member states can bank their emission allowances to the following years, should they exceed their mandatory reductions.
MEPs furthermore request restrictions on the possibility for member states to trade allowances with other member states and any proceeds from emissions trading within the ESR must be allocated to climate action. They also want to remove the possibility for member states to receive additional GHG emission-allowances through the so-called additional reserve.
In addition, the report calls for more attention to GHG emissions from biomass-burning installations to ensure that the usage of sustainable fuels does not result in more emissions than fossil fuels.
Finally, MEPs want the Commission to present one or more EU-wide targets for the reduction of non-CO2 emissions by July 2023 to ensure that the EU will become climate neutral by 2050 as laid down in the EU Climate Law.
Quote
After the vote, rapporteur Jessica Polfjärd (EPP, SV) said: "This is one of the key instruments for the EU to deliver on our climate agenda. For the first time, we have now built a strong majority in the European Parliament to oblige all member states to reduce their emissions. This will send a strong signal to the Council: now is the time to turn the EU climate law into concrete action."
Next Steps
Parliament is now ready to start negotiations with member states.
Background
The Effort Sharing Regulation is part of the "Fit for 55 in 2030 package", which is the EU's plan to reduce greenhouse gas emissions by at least 55 % by 2030 compared to 1990 levels in line with the European Climate Law.
Om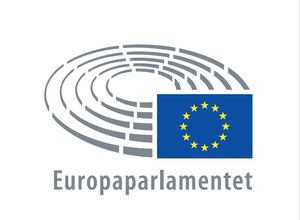 Europaparlamentet
Regeringsgatan 65
111 56 Stockholm
08-562 444 55
https://www.europarl.europa.eu/portal/sv
Europaparlamentet är EU:s enda direktvalda institution och stiftar EU-lagar tillsammans med ministerrådet. Europaparlamentets presstjänst levererar fullständig och opartisk information till media och svarar på pressfrågor om Europaparlamentets dagliga verksamhet samt hjälper Europaparlamentariker i deras kommunikationsverksamhet.