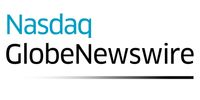 For those striving to reach the pinnacle of success, the Warwick Business School offers an MBA that helps professional dreams come true
LONDON, Jan. 29, 2018 (GLOBE NEWSWIRE) -- Let's face it, undergraduate degrees are commonplace these days. They provide a great foundation, but are by no means the differentiating factor they used to be. Fortunately, those seeking to stand out from the crowd need look no further than the Executive MBA at Warwick Business School (WBS) - one of the UK's best-rated universities.
In an exclusive interview with European CEO magazine, WBS alumna Jann Gardner, now Director of Planning and Strategic Partnerships at NHS Fife, revealed: "Most people believe the WBS MBA is a symbol of an individual's calibre."
The course involves core modules ranging from financial management to organisational behaviour, as well as an array of electives, such as entrepreneurship and big data transformation.
"In addition, WBS has partnered with a range of high-quality business schools around the world to offer specific modules," Gardner told European CEO. "I personally had the pleasure of studying at WBS, the Shard and the Erasmus University in Rotterdam. I also plan to attend further modules at ESADE, Barcelona."
There are many reasons high-flying professionals choose to undertake an Executive MBA at WBS in spite of their hectic schedules, from bettering their chances of promotion to enhancing their future earning potential and extending their skillsets.
With an MBA from WBS, individuals are well placed to reach the pinnacle of success in their respective fields. Like many alumni before them, they can become industry-leading entrepreneurs, CEOs of global corporations, financial heavyweights and government leaders.
To find out more about the MBA offered by Warwick Business School, check out an  exclusive interview  with alumna Jann Gardner in the latest edition of European CEO, available in print, on tablet and online now.
World News Media is a leading publisher of quality financial and business magazines, which enjoys a global distribution network that includes subscriber lists of prominent decision-makers around the world.
CONTACT INFORMATION
World News Media
Elizabeth Matsangou
Editorial Department
+44 (0)20 7553 4162
elizabeth.matsangou@wnmedia.com
---
This announcement is distributed by Nasdaq Corporate Solutions on behalf of Nasdaq Corporate Solutions clients.
The issuer of this announcement warrants that they are solely responsible for the content, accuracy and originality of the information contained therein.
Source: European CEO via Globenewswire