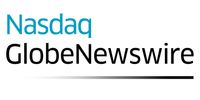 Forterra Announces Fourth Quarter and Full-Year 2017 Earnings Schedule
IRVING, Texas, Feb. 15, 2018 (GLOBE NEWSWIRE) -- Forterra, Inc. ("Forterra") (Nasdaq:FRTA) plans to release fourth quarter and full-year 2017 financial results before the market open on Wednesday, March 7, 2018.  A conference call to review financial results will also be held on Wednesday, March 7, 2018 at 8:30 a.m. Eastern time (7:30 a.m. Central).  Hosting the call will be Jeff Bradley, Chief Executive Officer, and Charlie Brown, Executive Vice President and Chief Financial Officer.
CONFERENCE CALL AND WEBCAST DETAILS
Webcast Information
Event: Q4 2017 Forterra, Inc. Earnings Call
Date: Wednesday, March 7, 2018
Time: 8:30 a.m. Eastern Time (7:30 a.m. Central)
https://edge.media-server.com/m6/p/eucsthgo
Conference Call Information
U.S.: 1-574-990-1396
Toll-Free: 1-844-498-0572
Participant Passcode: 9178619
Replay Information
A replay of the conference call and archive of the webcast will be available within 24 hours after the call on the "Events & Presentations" page under the Investor section of the Company's website at forterrabp.com.
About Forterra
Forterra, Inc. (Nasdaq:FRTA) is a leading manufacturer of water and drainage pipe and products in the U.S. and Eastern Canada for a variety of water-related infrastructure applications, including water transmission, distribution, drainage and stormwater management. Based in Irving, Texas, Forterra's product breadth and scale help make it a one-stop shop for water-related pipe and products, and a preferred supplier to a wide variety of customers, including contractors, distributors and municipalities. For more information on Forterra, visit forterrabp.com.
CONTACT:
David Lawrence
Vice President, Treasury and Investor Relations
Forterra, Inc.
469.299.9113
IR@forterrabp.com
---
This announcement is distributed by Nasdaq Corporate Solutions on behalf of Nasdaq Corporate Solutions clients.
The issuer of this announcement warrants that they are solely responsible for the content, accuracy and originality of the information contained therein.
Source: Forterra, Inc. via Globenewswire