FUGUE selected to Semaine de la Critique
Film i Väst's co-production Fugue (Fuga), directed by Agnieszka Smoczyńska, has been selected to Semaine de la Critique, 9-17 May, in Cannes. Fugue is produced by Agnieszka Kurzydło, MD4, in co-production with among others Jonas Kellagher, Common Ground Pictures, and Film i Väst. Part of the post-production is to be done in Göteborg by Cloudberry Post.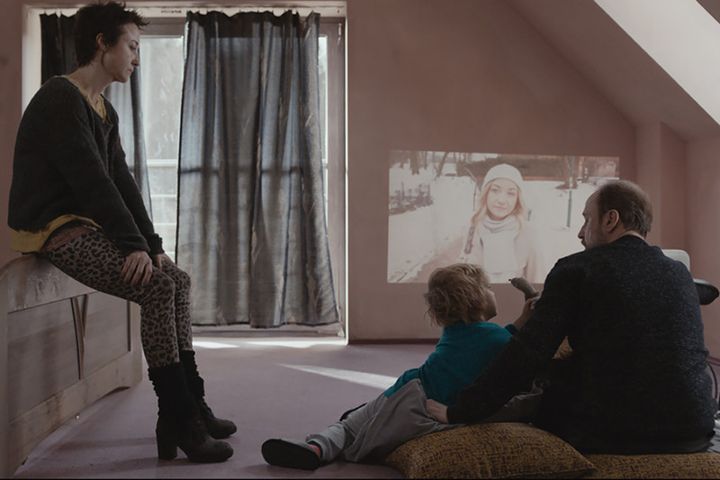 Synopsis: Alicja suffers from memory loss and has rebuilt her own free spirited way of life. Two years later, she returns to her former family to assume against her will her role as wife, mother and daughter. Her estranged husband and son do not recognize this woman who look familiar and yet behaves like a stranger. Feelings of alienation, love and revelations rekindle her interior flame.
Crew: Director Agnieszka Smoczyńska, Scriptwriter Gabriela Muskała, Director of photography Jakub Kijowski, Sound designer Niklas Skarp, Producer Agnieszka Kurzydło, Co-producers Karla Stojáková (Czech Republic), Jonas Kellagher (Sweden) , co-producers and partners: Tomas Eskilsson and Katarina Krave Film i Väst (Sweden), Michal Křeček Magic Lab (Czech Republic).
Cast: Gabriela Muskała, Łukasz Simlat, Małgorzata Buczkowska, Zbigniew Waleryś, Halina Rasiakówna, Piotr Skiba, Iwo Rajski
Producer: MD4 (Poland) Co-producers: Axman Production (Czech Republic), Common Ground Pictures (Sweden), Odra-Film (Poland), Mazowiecki i Warszawski Fundusz Filmowy (Poland), Film i Väst (Sweden). Partner: Magic Lab (Czech Republic). With the financing support of Polish Film Institute, Czech Film Fund, Eurimages, The Lower Silesia Film Fund from the funds of City of Wrocław and Lower Silesia Region
Agnieszka Smoczyńska graduated culture studies and the Faculty of Radio and Television in Katowice. She also participated in master classes at the Wajda Film School. She's an author of short feature and full-length feature and documentary films which received numerous awards at Polish and international festivals. She received a scholarship from The Minister of Culture and National Heritage for outstanding artistic achievements. She is also a winner of "My Talent for Poland", together with being awarded the Golden Pen by the President of Poland. In 2015 she debuted with her feature film "The Lure" which experiments with genres of musical and horror films. She was awarded for the best debut at the Polish Film Festival in Gdynia; she has also been hailed as the "Discovery of the year" at the Polish Film Awards. The film has brought her numerous awards around the world, including Fantasporto, Sofia, Montreal, Vilnius and the Sundance Film Festival, where she received the Special Jury Prize for "a unique vision and design".  "The Lure" has been released in cinemas in the US and Japan and now Criterion Collection distributes it on DVD and BlueRay.  In 2017, Smoczyńska was invited by the Sydney Film Festival, Variety and European Film Promotion to participate in the program: "European Cinema: Ten Women Filmmakers to Watch". She is a recipient of the Global Filmmaking Award at this year's Sundance Film Festival.
Selected filmography:
2018 Fugue, 2015 The Lure, 2010 Viva Maria!, 2007 Aria Diva, 2004 3 love, 2003 The Hat
Om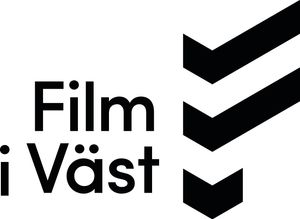 Film i Väst - Your Scandinavian Partner in Co-Productions
Åkersjövägen 4
46153 Trollhättan
0708-643736
http://www.filmivast.com
Film Väst is the most successful regional film fund in Scandinavia. Film Väst seeks projects that can compete in the most prestigious film festivals and/or be seen by a large international audience. Film Väst accepts applications for feature film co-productions throughout the year. All co-productions are required to bring elements of production or post-production to Region Västra Götaland, work with a Swedish production partner, and hire crew and workers from the region.
Film Väst - A part of Region Västra Götaland