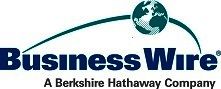 Fujitsu väljer Box för att stärka samarbetet på sin interna globala kommunikationsplattform
Box, Inc. (NYSE:BOX), en ledande aktör inom molnbaserad innehållshantering, meddelar idag att Fujitsu har valt att implementera Box som samarbetsverktyg på sin globala kommunikationsplattform, för att stärka samarbetet mellan sin personal, kunder och leverantörer. Box har redan lanserats till 80 000 anställda i Japan och implementeras nu (sedan december 2017) globalt för all personal.
Fujitsu främjar intern kommunikation med hjälp av den senaste tekniken, och det gör det möjligt för de anställda att arbeta från vilken plats som helst och via vilken enhet som helst. Fujitsu har valt Box för att stärka samarbetet mellan intern personal och kunder, och för säker delning av innehåll med personer utanför företaget.
Fujitsus globala kommunikationsplattform använder Microsofts Office 365 för kommunikations- och kunskapsutbyte mellan företagen i gruppen. Fujitsu har valt Box, som är integrerat med Office 365, för molnbaserad innehållshantering i en säker miljö som möjliggör förbättrat samarbete.
Fujitsu använder Box för att:
Tillhandahålla en säker digital arbetsplats där alla anställda kan arbeta var som helst, på vilken enhet som helst, och uppfylla internationella standarder för säkerhet inklusive SSAE 16 Type II, ISO27001/27018 och FedRAMP.
Bygga upp en global plattform för att centralisera innehåll och driva internationella projekt effektivare med anställda och externa användare, t.ex. kunder och leverantörer.
Ersätta e-postbilagor med delade Box-länkar för enhetlig information och garanterad datasäkerhet.
Skapa fler effektiva möten genom att till exempel skriva protokoll i realtid i Box Notes (Box anteckningsverktyg).
Kommentar från Fujitsus Executive CIO Masayoshi Matsumoto
Vi har valt Box för att förbättra samarbetet mellan anställda, närstående företag, kunder och partner i en snabbt föränderlig kommunikations- och affärsmiljö. Vi arbetar för fullständig driftsättning av Box på Fujitsu, och siktar på att implementera det globalt för samarbete kring innehåll både internt och externt.
Kommentar från Katsunori Furuichi, President and Managing Director på K.K. Box Japan
Fujitsu är ett globalt ledande teknikföretag och en av världens största tjänsteleverantörer. Genom att välja Box hjälper Fujitsu sina team att arbeta smartare och bli mer produktiva. Vi är mycket glada över att Fujitsu har valt teknik från Box för sin molnbaserade innehållshantering eftersom det skapar en verkligt digital arbetsplats.
Box-relaterade händelser
Om Box
Box (NYSE:BOX) är ett företag inom molnbaserad innehållshantering som gör det möjligt för verksamheter att revolutionera sitt arbetssätt genom att på ett säkert sätt koppla upp medarbetare, information och applikationer. Box grundades 2005, och över 82 000 företag världen över använder sig av deras tjänster, däribland AstraZeneca, General Electric, P&G och The GAP. Box har sitt huvudkontor i Redwood City, Kalifornien, och kontor över hela USA, Europa och Asien. Mer information om Box finns på http://www.box.com/.
Se källversionen på businesswire.com: https://www.businesswire.com/news/home/20180508006813/sv/
Contact information
Box
Titus Thomson, +44(0)7598029952
titus@box.com