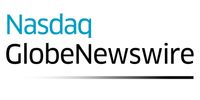 German Armed Forces Renews Contract for Hexagon Geospatial Products
Defense agency will work closely with Hexagon Geospatial Premium Partner for next two years
NORCROSS, Ga., Oct. 19, 2017 (GLOBE NEWSWIRE) -- At the HxGN LOCAL Defense Summit, a conference dedicated to defense and security in Western Europe, Hexagon Geospatial announced that the Bundeswehr Geoinformation Centre (BGIC) recently renewed a large software maintenance contract for Hexagon Geospatial products.
The two-year renewal is for more than 100 licenses, mainly within the GeoMedia and ImageStation product families. The contract also includes consulting for workflow optimization.
The contract was issued to Geosystems, a Hexagon Geospatial Premium Partner, which will work closely with the local subsidiary of Hexagon Safety & Infrastructure in Bonn and Munich to support BGIC.
"The strong Hexagon Geospatial partner network allows our defense customers to benefit from a unique pool of expertise and tradecraft in the areas of remote sensing, GIS, and photogrammetry for geospatial production workflows," said Mladen Stojic, Hexagon Geospatial President. "This ensures that our defense customers always have access to the latest and most accurate technology available to ensure that their mission planning and decision-making can be done in the fastest and safest way possible."
The Bundeswehr Geoinformation Centre serves the Army, Air Force, Navy, Joint Support Service, Cyber and Information Domain Service and other organizations in the German Armed Forces. They provide geospatial information about physical features of the Earth, both natural and constructed.
Image interpreters use the remote sensing software to analyze imagery from satellites, both commercial and non-commercial. BGIC is using Hexagon Geospatial software and strives for new ways to collect, integrate, manage, analyze, and share geospatial data in an increasingly complex security environment.
ABOUT BUNDESWEHR GEOINFORMATION CENTRE (BGIC)
The Bundeswehr Geoinformation Centre (BGIC) provides all geo-related factors and their impacts for the planning and decision-making processes of the German Armed Forces. Army, Air Force, Navy, Medical Service, Joint Support Service and the new Cyber and Information Domain Service are supplied with the latest geospatial products on a 24/7 basis. Highly accurate geoinformation is the indispensable basis for important capabilities of the Bundeswehr, such as networked operations management or targeting. A Multinational Support Group is also part of the BGIC, and is responsible for providing geospatial information for NATO and EU missions under the motto "Fighting off the same map."
ABOUT HEXAGON GEOSPATIAL
Hexagon Geospatial helps you make sense of the dynamically changing world. Known globally as a maker of leading-edge technology, we enable our customers to easily transform their data into actionable information, shortening the lifecycle from the moment of change to action. Hexagon Geospatial provides the software products and platforms to a large variety of customers through direct sales, channel partners, and Hexagon businesses. For more information, visit www.hexagongeospatial.com or contact us at marketing@hexagongeospatial.com.
Hexagon Geospatial is part of Hexagon, a leading global provider of information technologies that drive quality and productivity improvements across geospatial and industrial enterprise applications. Hexagon's solutions integrate sensors, software, domain knowledge and customer workflows into intelligent information ecosystems that deliver actionable information, automate business processes and improve productivity. They are used in a broad range of vital industries. Hexagon (Nasdaq Stockholm:HEXA B) has more than 18,000 employees in 46 countries and net sales of approximately 3.3bn USD. 
Learn more at hexagon.com.
© 2017 Hexagon AB and/or its subsidiaries and affiliates. All rights reserved. Hexagon and the Hexagon logo are registered trademarks of Hexagon AB or its subsidiaries. All other trademarks or servicemarks used herein are property of their respective owners. Hexagon Geospatial believes the information in this publication is accurate as of its publication date. Such information is subject to change without notice.
FOR FURTHER INFORMATION

Jay Pongonis
+1 770 776 3489
jay.pongonis@hexagongeospatial.com
---
This announcement is distributed by Nasdaq Corporate Solutions on behalf of Nasdaq Corporate Solutions clients.
The issuer of this announcement warrants that they are solely responsible for the content, accuracy and originality of the information contained therein.
Source: Hexagon Geospatial via Globenewswire