Get married or have a church service in your own language
Get married in Meänkieli, be baptised in Southern Sami or be confirmed in Finnish - from Whit Sunday, 31 May, you can do any of this anywhere in the Church of Sweden. The Church's Book of Worship, translated into Sweden's five minority languages - Finnish, Meänkieli, Northern Sami, Lule Sami and Southern Sami - is used.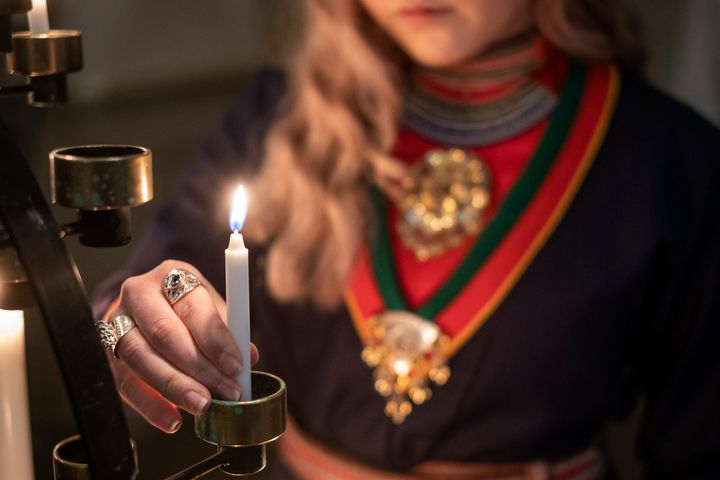 These five translations add a new chapter to Swedish ecclesiastical history. Never before have there been official translations of the Book of Worship in these five languages.
"We now have yet another tool to renew and strengthen the joy of worship in our Church," says Archbishop Antje Jackelén. I would like to express my appreciation for this excellent translation work and look forward to being able to hold services with the new translations.
"In the evangelical Lutheran tradition, linguistic accessibility has always been important. I believe that being able to worship in your own language is hugely important, not least in terms of the development and zest for life of children and young people."
Thanks to the translations, Swedish ecclesiastical worship for all stages of life (baptism, confirmation, marriages and funerals) can also be accessed in these languages.
Linguistic differences a challenge
Olavi Korhonen, former Professor of Sami languages at Umeå University, and Valborg Mangs Märak, former organist in Jokkmokk, carried out the bulk of the work on the translations into Northern and Lule Sami. Work began in 2012 (see all translators in the Fact Box below).
"The challenge has been to adapt the text of the sung sections to the music. It's taken a little extra effort because Swedish and the Sami languages have completely different syllable structures, in addition to differences in grammar, vocabulary and pronunciation," says Olavi Korhonen, and continues:
"Although the Sami language has an extensive vocabulary, abstract concepts in the Book of Worship have required a great deal of thought to make them sound natural. It's been a huge and enjoyable job!"
Nationwide celebration
The translations into the minority languages have not yet been printed, but are available on the Book of Worship's website (in Swedish) and via the digital web tool for the Book of Worship.
The fact that the translations are being used is being celebrated in many parishes around the country, including via a reception mass webcast from Uppsala Cathedral and a webcast service from the Stockholm Cathedral. Special services are also being held in Luleå, Härnösand, Västerås, Karlstad and Lund Cathedrals at the weekend.