Göteborg & Co launches website for a more sustainable tourism
Göteborg & Co launches 101sustainableideas.com to highlight sustainable ideas for a better tourism. The website lists 101 creative and innovative ideas globally that contributes and serves as an inspiration to improve tourism globally. Anyone can nominate an idea or initiative and the plan is for the list to eventually grow and be a source of inspiration and knowledge.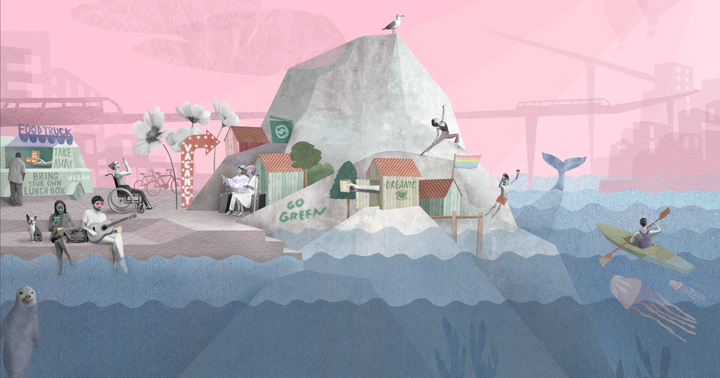 For four consecutive years, Gothenburg has been recognised as the world´s most sustainable destination according to the Global Destination Sustainability Index. Furthermore, Gothenburg was elected as the European Capital of Smart Tourism 2020 by the European Commission ­– together with Málaga – for their work on sustainability, accessibility, digitalisation, cultural heritage and creativity. The prize aims to raise the profile of Europe as a smart tourism destination.
The 101 sustainable Ideas website is part of these recognitions and in raising awareness of smart initiatives and destinations.
- Being the European Capital of Smart Tourism is about sharing your own work with other destinations, but also to highlight and inspire by giving examples of successful initiatives leading to a change. The 101 Sustainable Ideas is a great platform to do so, says Helena Lindqvist, Project Manager European Capital of Smart Tourism 2020.
The 101 ideas have been put together by Göteborg & Co in collaboration with Group NAO throughout 2020 and consists of creative and innovative initiatives from social entrepreneurs, innovative business founders and other players in the tourism and hospitality industry.
The majority of the ideas relate to city life and urban tourism and have been categorised across one or more UN Sustainable Development Goals.
The aim is to raise awareness of even more ideas, the number of initiatives is not static, and anyone can nominate an idea for the catalogue.
- We don't want to stop here. The 101 ideas are just the beginning, anyone can nominate an idea to be published in the list. We hope to engage many people in sharing ideas and to help the industry being strong and resilient for the future, says Helena Lindqvist.
About Göteborg & Co AB

Göteborg & Co AB
Mässans gata 8
412 51 Göteborg
+46 (0)31-368 40 00
http://goteborgco.se
Göteborg & Co:s mission is to get more people to discover and choose Gothenburg. We do this through wide-reaching collaboration, by leading and promoting the destination.
Göteborg & Co is a municipal company, City of Gothenburg