Gothenburg looks ahead with a new plan for sustainable meetings
Gothenburg has a clear plan - international meetings are an important part of the development of Sweden's fastest-growing metropolitan area. Businesses, local government, academia and the meetings industry have come together to form a plan for the future.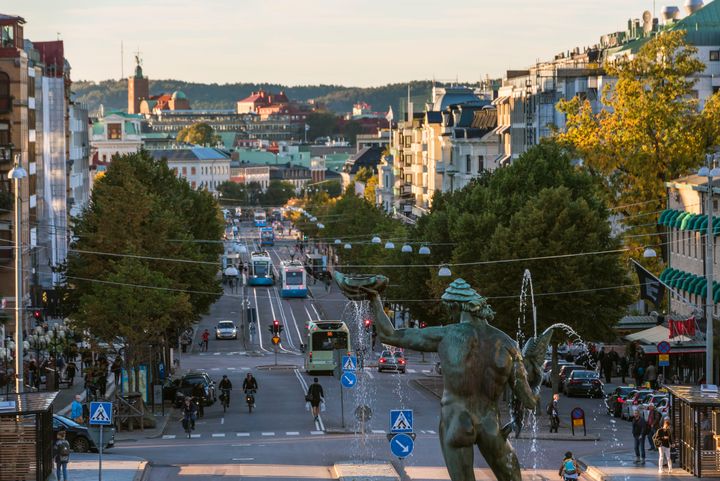 Large international congresses represent much more than hotel nights. They provide an opportunity to develop a good city to live and work in and help create sustainable growth for the business community. In Gothenburg, on the west coast of Sweden, the meetings industry has been entrusted with the task of attracting more international meetings and congresses in broad collaboration.
With a vision to create a more dynamic meetings destination, the city council assigned its destination marketing organisation, Göteborg & Co, to develop a strategic plan to support efforts to attract scientific congresses, in close collaboration with the industry and academia.
 "The meetings industry is of vital importance for the city. It brings talent and decisionmakers to the city but also contributes to national and international collaboration by bringing academia and the business community together", says Eva Flyborg, city councilor and vice president of Göteborg & Co including Gothenburg Convention Bureau.
The global companies in Gothenburg see congresses as a way to boost Gothenburg's image as a regional centre for research which help to attract the skills that will continue building excellence. Volvo, AstraZeneca, Essity and Mölnlycke Health Care are some well-known companies that have been involved in the process.
When the international and European associations and meeting world gathered at the Association's World Congress & Expo in Gothenburg in April, some of the major companies where there to highlight the cooperation between the city, business and academia as crucial for Gothenburg's future.
 "The city's success is based on the ability to find new ways of providing services in strong relationship with planners. Gothenburg is a rising star, but still less known than many European cities. So, we must find smart and sustainable solutions and join forces with our stakeholders", says Annika Hallman, Director of Gothenburg Convention Bureau at Göteborg & Co.
One proof of this is that Gothenburg for three consecutive years has come out on top when it comes to sustainability, according to Global Destination Sustainability Index. This is a broad international ranking of sustainability work done in 50 world cities.