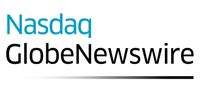 Hat-trick for LeoVegas at EGR Nordics Awards 2018
The most successful and innovative gaming companies are noticed at the EGR Nordic Awards. In fierce competition, LeoVegas won three awards, "Nordics Operator of the Year", "Casino Operator of the Year" and "Sports Betting Operator of the Year".
"We are extremely pleased to have won the Casino Operator and the Sports Betting Operator awards as these are the two main categories that define our product. Being declared as the Nordics Operator of the Year is really outstanding! To receive these awards is a receipt that we are an extremely talented team at LeoVegas that is constantly delivering. It also shows that we are the GameTech company that is leading the way within the Nordic region," says Gustaf Hagman, Group CEO.
Nordics Operator of the Year
LeoVegas won the award for the Nordics Operator of the Year because LeoVegas has been the driving force for innovation in all parts of the company and clearly distinguished from its competitors through a mix of high growth, innovation and strong delivery within product.
In addition, over the past year, LeoVegas has amplified its efforts in responsible gaming through the launch of www.LeoSafePlay.com - a dedicated portal for players who are at risk of developing an unhealthy gambling behaviour.
Casino Operator of the Year
This award confirms LeoVegas' strong casino offering and the improvements made over the past 12 months. Primarily initiatives within Live Casino were highlighted with the ground-breaking "in-game deposit" feature, allowing players to make deposits without losing their seats. LeoVegas has also enhanced its live casino experience through their very own and exclusive studio, Chambre Séparée.
Sports Betting Operator of the Year
Over the past year, LeoVegas Sport has gone from strength to strength. Today, LeoVegas Sport is available in several markets and offers the possibility to bet on over 130,000 sporting events.
Even in this category, LeoVegas is praised for the ability to differentiate itself from the others in industry and in this case through an excellent product offering, effective marketing and global reach.
For further information, please contact:
Gustaf Hagman, Group CEO and co-founder: +46 70-880 55 22, gustaf.hagman@leovegas.com
Philip Doftvik, Head of Investor Relations: +46 73 512 07 20, philip.doftvik@leovegas.com
Visitors address: Luntmakargatan 18, Stockholm
Corporate identity number: 556830-4033
About the LeoVegas mobile gaming group
LeoVegas' passion is "Leading the way into the mobile future". LeoVegas is Sweden's premier GameTech company and is at the forefront of using state-of-the-art technology for mobile gaming. In 2017 the company passed the threshold for being classified as a unicorn, i.e., a start-up valued at more than USD 1 billion. A large part of this success can be credited to an extreme product and technology focus coupled with effective and data-driven marketing. Technology development is conducted in Sweden, while operations are based in Malta. LeoVegas offers casino, live casino and sport gaming, and operates two global and scalable brands - LeoVegas and Royal Panda. The company's shares are listed on Nasdaq First North Premier, and Avanza Bank AB is the company's Certified Adviser. For more about LeoVegas, visit www.leovegasgroup.com .
---
This announcement is distributed by Nasdaq Corporate Solutions on behalf of Nasdaq Corporate Solutions clients.
The issuer of this announcement warrants that they are solely responsible for the content, accuracy and originality of the information contained therein.
Source: LeoVegas AB via Globenewswire