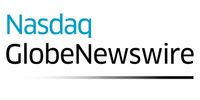 Hemcheck Sweden AB: Presents results from user tests at Karlstad Central Hospital
Hemcheck Sweden AB (publ) presents results from user tests at Karlstad Central Hospital
hemCheck, a medical technology company addressing the issue of hemolysis, announces results from user tests at Karlstad Central Hospital, where nurses used a prototype of hemCheck's point of care test in a clinical setting. The user tests confirmed that hemolysis is a significant problem for the emergency department, showed that the prototype is user friendly and that the rate of hemolysis for Troponin T tests could be lowered by 75% when using this prototype.
hemCheck carried out user tests of a prototype of its point of care hemolysis detection test, Helge, in the emergency department at Karlstad Central Hospital during December 2016 to May 2017. The purpose of the trial was to gain a better understanding of user friendliness and test performance in a clinical setting, in order to identify improvement areas for the upgraded product version, including a digital reader, which is being developed for evaluation and testing.
The measured rate of hemolysis in the ER-setting was on average 10.2% for all the blood samples in the control group, strengthening our view on the extent of the issue. The rate was significantly higher (21%) when using peripheral venous catheters (PVCs) and when a slow blood flow was observed (36%). Hemolysis rates varied highly (3 to 19%) among nurse participants, and nurses could correctly predict hemolysis in less than one third of all cases.
The Helge prototype was considered user friendly and was easily incorporated in the clinical setting. Using the current prototype (set for hemolysis index (HI) cutoff 50), lowered the hemolysis rate for Troponin T tests (HI cutoff 100) by 75%, and the hemolysis rate for Potassium, ALAT, ALP tests by 36% (HI cutoff 50). Adjustments to the prototype, including the use of a digital reader, are being made to improve performance accuracy for hemolysis sensitive analyses, such as Potassium, ALAT, ALP.
hemCheck CEO Annelie Brolinson comments:
- These user tests have clearly confirmed the relevance of hemolysis and align well with published clinical findings. With a prototype in the development phase, we are very proud to receive such a positive response among users, and that indicates that we are on the right track with our unique point of care test. With this knowledge, we now continue our work of enhancing the product concept's ability to identify hemolyzed blood samples, thereby improving patient safety and patient flows within the health care system.
About hemCheck
hemCheck Sweden AB (publ) is developing and commercializing a unique product concept, Helge, that detects hemolysis in blood samples at the point of care. Hemolysis, or the rupturing of red blood cells, is the most common reason for blood samples being ruled unfit for analysis. This can lead to lower quality healthcare, increased risks for patients and higher costs. By instantly detecting hemolysis in blood tests, Helge can contribute to improved care for patients throughout the world. hemCheck is headquartered in Karlstad, Sweden.
Contact
hemCheck Sweden AB (publ)
Annelie Brolinson, CEO
Tel: +46 70 288 0826
E-post: annelie.brolinson@hemcheck.com
Universitetsgatan 2
651 88 Karlstad
www.hemcheck.com

Important information
This is information which hemCheck is required to disclose according to EU Market Abuse Regulation law. The information was provided by the above contact person's auspices, for publication on June 21, 2017, at 09:00.
---
This announcement is distributed by Nasdaq Corporate Solutions on behalf of Nasdaq Corporate Solutions clients.
The issuer of this announcement warrants that they are solely responsible for the content, accuracy and originality of the information contained therein.
Source: Hemcheck Sweden AB via Globenewswire