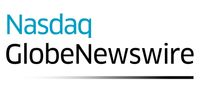 Hoylu and Barton Malow Announce Latest Delivery at The Pennsylvania State University's University Park campus.

Barton Malow has deployed a two-projector Hoylu Huddlewall system at their $110M Chemical and Biomedical Engineering Building project at The Pennsylvania State University's University Park campus.  The installation has quickly become the centerpiece of their top-of-the-line colocation modular complex, and routinely draws the interest of architects, engineers, consultants, and subcontractors involved with the project.

The installation is the latest showcase of Hoylu's commitment to the Construction Industry, providing the large-scale Hoylu Huddlewall display along with the Hoylu Inspiration Suite of software, which provides detailed collaboration and process planning as well as enabling industry-standard 3rd party applications with all the functionality that customers have come to know and love.
The Hoylu Huddlewall, which integrates a flexible, large format display with multiple forms of input including digital pen-based and digitally enabled analog paper, is primarily used for site logistics planning, Last Planner® activities, shop drawing review, and in multiple presentational settings. The flexibility and power of the system provides immediate ROI for companies in the process of creating innovative solutions in the Construction Industry.
"Our Assistant Superintendent hosts all of his weekly planning meetings on the wall, which has been an effective approach at getting complete buy-in from all attendees, who benefit from a clear, large format view of the presented information," said Patrick Laninger, Senior Project Engineer at Barton Malow Company "Our engineering team has utilized the wall to greatly improve the efficiency of our shop drawing review process, by juxtaposing contract drawings and shop drawings, and rapidly capturing the input of multiple individuals.   This process has been far more efficient than our team's previously preferred method; passing a digital file around for individual review and performing the cumbersome task of reconciling commentary."
The Hoylu Huddlewall is also used for hosting informational training sessions for Penn State Engineering students interested in honing their project management skillsets, where its ability to deliver a stronger, more immersive experience for larger groups is quickly realized. Patrick Laninger explains; "Given the number of project team members who are Alumni of the Uuniversity, our location on campus, and our close relationship with Penn State's College of Engineering, we intend on consistently using the Huddlewall for these types of events over the course of the next two years.  The logistical challenges associated with hosting a large number of people for technology-based demonstrations are nearly eliminated by the large format viewing experience that the Huddlewall provides."
"We are proud to work with a market leading company like Barton Malow, who is known for building incredibly innovative solutions," said Stein Revelsby, CEO of Hoylu. "There is a huge opportunity right now in the $712 Billion Construction industry to provide deep, immersive products that fundamentally transform the way the business works. It is an exciting time and we are extremely proud of this latest showcase of our products and technology."

Barton Malow Company
Founded in 1924, Barton Malow Company leads North America as one of the top performing contractors in markets that include education, energy, healthcare, industrial, manufacturing and sports facilities. Our core purpose is to Build with the American Spirit: People, Projects and Communities. We build innovative solutions through engaging cutting-edge virtual design and construction technologies, unique contracting methods and LEAN processes. The strength of our self-perform capabilities increases safety, quality, and productivity. Our long-term goal is to build innovative and trust- based solutions to double efficiency by our 100th anniversary in 2024.
Please visit us at www.bartonmalow.com and follow us on Facebook and Twitter, @bartonmalow

Hoylu AB
Hoylu delivers solutions for presentation, ideation and collaboration that focus on enhancing the user experience. The company's main area of interest is software for Creative Collaboration, combined with intuitive input and display technologies. This includes technologies for remote collaboration, Internet of Things and for connecting workspaces in different locations together, with the objective of simplifying work processes while improving productivity and creativity. For more information: www.hoylu.com  or visit www.introduce.se/foretag/hoylu

Ticker symbol: Hoylu
Marketplace: Nasdaq First North Stockholm
Certified Adviser: Remium Nordic AB +46(0)84543200

For more information, please contact
Stein Revelsby, CEO at Hoylu +1 213 440 2499 Email: sr@hoylu.com
Karl Wiersholm, CFO at Hoylu +1 425 829 2316 Email: kw@hoylu.com

Publication
The information was submitted for publication, through the agency of the contact person set out above, at (8:30) CEST on June 5, 2017
---
This announcement is distributed by Nasdaq Corporate Solutions on behalf of Nasdaq Corporate Solutions clients.
The issuer of this announcement warrants that they are solely responsible for the content, accuracy and originality of the information contained therein.
Source: Hoylu AB via Globenewswire