Ideon Open creates Extreme Co-Creation Lab at Dreamhack 2018 together with Mionix and CEVT to explore future gaming and mobility solutions
What is the future of gaming? What does the future of cars look like? And what happens if you mix these two scenarios? In order to better understand the future of autonomous cars, the mobility innovation company CEVT (China Euro Vehicle Technology) engaged Ideon Open to explore these questions in an open innovation format.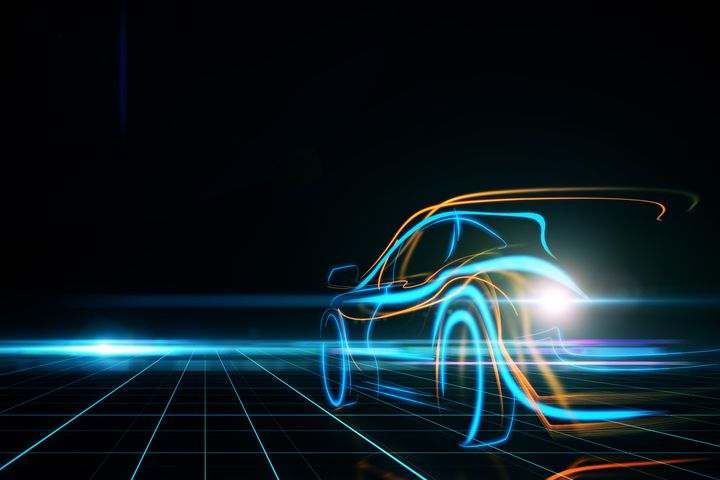 CEVT is exploring the future of self-driving experience from a lifestyle perspective. Understanding that gaming is one of the driving user behaviors that will come into play in the world of self-driving cars, it seemed central to start by getting an understanding of how this will influence the design of cars and the services needed for a gaming pod of the future.
As they are building the foundation for future mobility solutions, CEVT are inviting external partners to co-create the experience whilst being transported. During the DreamHack event, CEVT will be inviting gamers to participate in the automotive gaming experience and to co-create their own vision of the future.
"Since gamers are at the absolute forefront of technical development, we think that their input and expectations on future mobility are vital for us to understand. So, we want to create something to help us connect with gamer's way of thinking. We believe that we need to be as open minded as we possibly can in order to be able to develop mobility solutions for Geely Group in the best way possible," says Mats Fägerhag, CEO at CEVT
Ideon Open put together a concept of a co-creation popup lab at DreamHack Winter 2018 to reach the world of gamers. Ideon Open brought in Mionix, the Swedish gaming peripherals company as a collaborator in the project, to get an industry player that is close to this target group. The concept will be unveiled and showcased at DreamHack Winter on November 30th to December 3rd.
Mionix is excited to be collaborating with CEVT in this open innovation program. Their gaming pod prototype will be showcased for the first time at DreamHack Winter 2018. With inspiration deriving from the freedom that transportation gives and the clash of facing the future, Mionix and CEVT wanted to explore and envision a transportation vehicle that places the user in a state of bliss, enabling a trip in a carefree state, consuming a gaming experience.
New Open Innovation Arenas
Ideon Open is proud to be able to test out new open innovation arenas and lead the way in experimenting with new ways of finding customer insights and designing solutions for the future.
"At Ideon Open, we want to be on the cutting edge of open innovation and this project is really testing out new ways of working. We are proud of working with CEVT and impressed by the boldness they have shown in this process, inviting new collaborators into the future of car design and also addressing new target groups head on," says Arne Hansson, CEO at Ideon Open.
"We also want to thank Mionix for their drive and enthusiasm in this pioneering initiative", Arne Hansson continues.
You can visit the CEVT/Mionix stand at DreamHack Winter 2018 to get a firsthand experience of this open innovation venture, where we are seeking insights and ideas for the future of gaming and mobility.
About Ideon Open
Ideon Open is an Open Innovation agency specializing in creating innovative solutions through co-creation and entrepreneurial methods.
Ideon Open is partly owned by Lund University and is located at Ideon Science Park in Lund Sweden. The birthplace of many great innovations and new businesses like Ericsson Mobile, Axis, Qlik and many more.
About CEVT
CEVT is an innovation center for the future cars of the Geely Group with the purpose of being at the forefront of new developments in the automotive industry. We are a fast growing, fast moving and exciting company where no day is like the other – where the challenges of tomorrow is on our working table today. We enjoy getting great things done with help of the world-class engineering expertise brought together in the heart of Sweden's automotive cluster, with direct access to the world's largest car markets. Since 2013 we have grown rapidly and now keep some 2000 people busy. We work on projects for the car brands Volvo Cars, Geely Auto and Lynk & Co.
About Mionix
Mionix consist of 10 determined friends set out to bring you the freshest pieces. Coming from Sweden, the heart of gaming, we know what it takes to build something that will perform on a quality level, we also know what will look dope on your desk. The peripheral gaming industry is in need of a change. When all other big corporate gaming companies are copying each other and losing their authenticity, Mionix are creating stuff that completely flips the market. 
About Ideon Science Park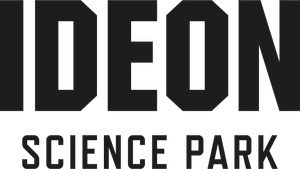 Ideon Science Park
Scheelevägen 17
22363 Lund
+46 46 286 85 00
https://ideon.se/
Ideon Science Park is one of the most exciting places in Europe, where the smartest minds in the world meet to develop the future. Ideon was build over 35 years ago right next to the University of Lund in order to connect science and research with innovators and entrepreneurs. Ideon was the first Science Park of its kind in Sweden and northern Europe and is home to 400 companies and over 9.000 sharp minds. 
Ideon Science Park has a diverse set of competencies within connectivity, ICT, Life science, cleantech, medtech, smart materials and food innovation. We have grouped these competences in four focus areas; Smart cities, Future transportation, Healthtech and Smart materials, but we always strive to find new solutions and innovations together across the areas, in open innovation style.