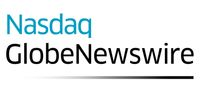 Immunicum AB (publ) och dess akademiska samarbetspartner publicerar prekliniska data om ilixadencels verkningsmekanism i tidskriften Oncoimmunology
Pressmeddelande
10 november 2017
Immunicum AB (publ) och dess akademiska samarbetspartner publicerar prekliniska data om ilixadencels verkningsmekanism i tidskriften Oncoimmunology
Immunicum AB (publ; First North Premier: IMMU.ST), ett bioteknikbolag som utvecklar en ny immunostimulerande cancerbehandling för ett antal solida tumörformer, meddelar idag att man publicerar två prekliniska studier på nätet som undersöker verkningsmekanismen  hos Immunicums ledande läkemedelskandidat ilixadencel i den prestigefyllda vetenskapliga tidskriften Oncoimmunology . Studierna visar hur ilixadencel, eller motsvarande allogena proinflammatoriska dendritceller från mus, genom olika mekanismer skapar en immunstimulerande miljö. Utdrag från in vitro- studien presenterades nyligen på en poster vid Society for Immunotherapy of Cancers (SITC) 32:a årsmöte http://bit.ly/2m6ZZyq .
Publikationerna i Oncoimmunology som gjordes i samarbete med professor Magnus Essands forskningsgrupp vid Uppsala universitet visade följande:
Ilixadencel påverkar flera avgörande komplementära immunologiska mekanismer som ökar immunsystemets kapacitet att effektivare känna igen och avdöda tumörceller.

Ytterligare data från cellodlingsstudier visade att ilixadencel främjar förmågan hos andra dendritceller, så kallade "bystander DCs" (motsvarande patientens dendritceller) att fånga in, bearbeta och presentera frigjorda tumörantigener, vilket leder till en aktivering av tumörspecifika cytotoxiska T-celler, som är viktiga för att effektivt förstöra tumörceller på lång sikt.

I tumörmodellerna i möss kunde forskarna visa att en lokal subkutan injektion med allogena proinflammatoriska dendritceller från mus (alloDCs) ledde till att aktiverade värddendritceller vandrade till dränerande lymfkörtlar. Intratumoral injektion av alloDCs ändrade dessutom den immunhämmande tumorala mikromiljön hos mössen, vilket ledde till en proinflammatorisk miljö som i sin tur orsakade ansamling av NK-celler och CD8+ T-celler i den behandlade tumören.
"De nya data som nu publicerats visar ilixadencels förmåga, samt motsvarande allogena proinflammatoriska dendritceller från mus, att stimulera flera mycket viktiga mekanismer för att framkalla tumörspecifika immunsvar", säger Immunicums forskningschef Alex Karlsson-Parra. "Resultaten understryker vidare den effekt som vår teknologi kan ha på moderna cancerbehandlingar och överensstämmer med de lovande tecken på effekt som vi har sett i de kliniska studierna med ilixadencel."
Som en del av de utökade data om ilixadencels verkningsmekanism studerade man i de två studierna också en ny metod som Immunicum utvärderar för potentiell subkutan injektion i vissa typer av tumörsjukdomar. Metoden bygger på samma principer som gäller för ilixadencel, med tillägg av Immunicums patenterade adenovirusvektor Ad5PTDf35 som används för transfektion av ilixadencel med gener som kodar för tumörspecifika antigener. Genom att använda denna modell kunde forskarna återskapa den stimulerande effekt av immunsystemet som har setts hos icke-transfekterad ilixadencel in vitro och mus-alloDC in vivo. Det krävs ytterligare studier för att undersöka fördelarna och säkerhetsprofilen för att definiera potentialen hos denna nya metod och hur den skulle kunna komplettera Immunicums produkter under utveckling.
Immunicums ledande program ilixadencel har hittills testats på över 85 patienter. Avslutade Fas I/II-studier i njurcancer och primär levercancer har visat en god säkerhetsprofil och goda initiala tecken på effekt. För närvarande pågår en klinisk  Fas II-studie i njurcancer (MERECA) samt en Fas I/II-studie i gastrointestinala stromacellstumörer (GIST).
De fullständiga publikationerna med titlarna "Pro-inflammatory allogeneic DC's promote activation of bystander immune cells and thereby license antigen specific T-cell responses" och "Cancer vaccine based on a combination of an infection-enhanced adenoviral vector and pro-inflammatory allogeneic DCs lead to sustained antigen-specific immune responses in three melanoma models" är åtkomliga via den aktuella nätupplagan av Oncoimmunology samt på följande länk. http://bit.ly/2j9pePF
Om ilixadencel
Cellterapiprodukten ilixadencel (tidigare kallad INTUVAX®) är en cancerimmunaktiverare som kan lagras "på hylla" ("off-the-shelf") och som utvecklats för behandling av solida tumörer. Den aktiva ingrediensen är aktiverade allogena dendritceller som tas från friska blodgivare. Intratumoral injektion med dessa celler förväntas leda till en inflammatorisk respons som i sin tur leder till en tumörspecifik aktivering av patientens cytotoxiska T-lymfocyter.
För ytterligare information kontakta:
Carlos de Sousa, VD, Immunicum
Telefon: +46 (0) 31 41 50 52
E-post: info@immunicum.com
Investor Relations, Sverige
Helena Stångberg
Hallvarsson & Halvarsson
Telefon: + 46 709 71 12 53
E-post: ir@immunicum.com
Mediakontakt
MacDougall Biomedical Communications
Gretchen Schweitzer eller Stephanie May
Telefon: +49 89 2424 3494 eller +49 175 5711562
E-post: ir@immunicum.com
Bolagets Certified Adviser är Redeye AB
Telefon: +46 (0)8 545 013 30
www.redeye.se
Om Immunicum AB (publ)
Immunicum etablerar ett unikt angreppssätt inom immunonkologi genom utveckling av lagringsbara allogena cellbaserade terapier. Vårt mål är att bekämpa cancer genom att aktivera och stärka patientens eget immunförsvar, och därmed förbättra överlevnad och livskvalitet. Företagets ledande produkt, ilixadencel, bestående av pro-inflammatoriska allogena dendritceller, har potential att bli en grundstomme i modern kombinationsbehandling av ett flertal olika solida tumörformer. Immunicum är grundat och baserat i Sverige och är noterat på First North Premier. www.immunicum.com

 
---
This announcement is distributed by Nasdaq Corporate Solutions on behalf of Nasdaq Corporate Solutions clients.
The issuer of this announcement warrants that they are solely responsible for the content, accuracy and originality of the information contained therein.
Source: Immunicum AB via Globenewswire