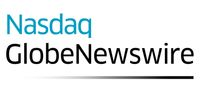 Immunicum AB (publ) presenterar prekliniska data om ilixadencels verkningsmekanism på SITC-mötet i USA
Pressmeddelande
7 november 2017
Immunicum AB (publ) presenterar prekliniska data om ilixadencels verkningsmekanism på SITC-mötet i USA
Immunicum AB (publ; First North Premier: IMMU.ST), ett bioteknikbolag som utvecklar nya immunostimulerande cancerbehandlingar för ett antal solida tumörformer, meddelar idag att man presenterar resultaten från en preklinisk studie utformad för att ge ytterligare data kring verkningsmekanismen  hos Immunicums ledande läkemedelskandidat ilixadencel om det ledande programmet ilixadencels verkningssätt. De prekliniska resultaten visar hur ilixadencel genererar komplementära immunologiska processer som är nödvändiga för att lära immunsystemet att känna igen och avdöda cancerceller. Resultaten kommer att presenteras som en poster vid SITCs 32:a årsmöte som hålls den 8-12 november, 2017 i Gaylord National Hotel & Convention Center i National Harbor, Maryland.
Immunicum, i samarbete med professor Magnus Essands forskningsgrupp vid Uppsala universitet, genomförde en rad cellodlingsexperiment avsedda att efterlikna de immunologisk processer som uppstår när ilixadencel injiceras intratumoralt och börjar interagera med en cancerpatients immunsystem.
Postern med titeln "In vitro mode of action of ilixadencel - a cell-based allogeneic immune primer for intratumoral administration" presenteras den 11 november kl. 12.30 EST av Alex Karlsson-Parra.
Enligt vad som framkom så induceras följande immunologiska processer:
Ilixadencel, när det odlas enskilt, producerade avsevärda mängder cellsignalerande molekyler (kemokiner och cytokiner) som är avgörande för att attrahera och aktivera viktiga immunceller, särskilt patientens dendritceller, NK celler (naturliga mördarceller) och T celler.

När Ilixadencel odlades tillsammans med NK celler ledde detta till en kraftig produktion av interferon-gamma hos NK cellerna, en viktig stimulerande faktor som krävs för aktivering av tumörspecifika mördar-T-celler.

Ilixadencel visade sig också inducera en signifikant ökad förmåga hos NK cellerna att döda tumörceller.

De specifika inflammatoriska faktorer som producerades när ilixadencel odlades tillsammans med immunceller visade sig dessutom kunna inducera en fenotypisk och funktionell utmognad av dendritceller, vilka spelar en viktig roll i att hjälpa immunsystemet att specifikt känna igen tumörceller.
Genom att aktivera dessa kompletterande mekanismer ökar ilixadencel immunsystemets kapacitet att effektivare känna igen och döda tumörceller.
- Vi tycker att det är mycket spännande med dessa fynd som breddar vår förståelse för ilixadencels underliggande verkningsmekanismer och stämmer överens med vad vi tidigare sett, säger Alex Karlsson-Parra, Immunicums forskningschef.
- Ilixadencels förmåga att aktivera NK celler till högeffektiva tumörcellsmördare är av särskilt intresse, eftersom tumörcellsdöd orsakad av NK celler är känd för att underlätta efterföljande aktivering av tumörspecifika T celler. Vi är glada över att kunna dela med oss av dessa upptäckter till forskare och den medicinska världen som deltar i SITC-mötet.
Resuméer om konferensen innehåll publicerades i dag på SITCs hemsida. Hela postern kommer att vara tillgänglig på Immunicums hemsida efter presentationen via denna länk: http://immunicum.se/investors/downloads/
Immunicums ledande program ilixadencel är för närvarande under klinisk utveckling i en pågående Fas 2-studie i njurcancer (MERECA) samt Fas 1/2-studie i gastrointestinala stromacellstumörer och Fas 1/2-studier i njurcancer och primär levercancer har framgångsrikt genomförts med en lovande säkerhetsprofil och belägg för tumörspecifik immunaktivering hos merparten av patienterna.
Om ilixadencel
Cellterapiprodukten ilixadencel (tidigare kallad INTUVAX®) är en cancerimmunaktiverare som kan lagras "på hylla" ("off-the-shelf") och som utvecklats för behandling av solida tumörer. Den aktiva ingrediensen är aktiverade allogena dendritceller som tas från friska blodgivare. Intratumoral injektion med dessa celler förväntas leda till en inflammatorisk respons som i sin tur leder till en tumörspecifik aktivering av patientens cytotoxiska T-lymfocyter.
För ytterligare information kontakta:
Carlos de Sousa, VD, Immunicum
Telefon: +46 (0) 31 41 50 52
E-post: info@immunicum.com
Investor Relations, Sverige
Helena Stångberg
Hallvarsson & Halvarsson
Telefon: + 46 709 71 12 53
E-post: ir@immunicum.com
Mediakontakt
MacDougall Biomedical Communications
Gretchen Schweitzer eller Stephanie May
Telefon: +49 89 2424 3494 eller +49 175 5711562
E-post: ir@immunicum.com
Bolagets Certified Adviser är Redeye AB
Telefon: +46 (0)8 545 013 30www.redeye.se
Om Immunicum AB (publ)
Immunicum etablerar ett unikt angreppssätt inom immunonkologi genom utveckling av lagringsbara allogena cellbaserade terapier. Vårt mål är att bekämpa cancer genom att aktivera och stärka patientens eget immunförsvar, och därmed förbättra överlevnad och livskvalitet. Företagets ledande produkt, ilixadencel, bestående av pro-inflammatoriska allogena dendritiska celler, har potentialen att bli en grundstomme i modern kombinationsbehandling av ett flertal olika solida tumörformer. Immunicum är grundat och baserat i Sverige och är noterat på First North Premier. www.immunicum.com

 
---
This announcement is distributed by Nasdaq Corporate Solutions on behalf of Nasdaq Corporate Solutions clients.
The issuer of this announcement warrants that they are solely responsible for the content, accuracy and originality of the information contained therein.
Source: Immunicum AB via Globenewswire