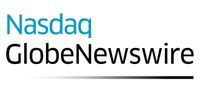 Immunicum utser Sharon Longhurst till chef för CMC
Pressmeddelande
10 oktober 2017

Immunicum AB (publ), First North Premier: (IMMU.ST), ett bioteknikbolag som utvecklar nya immunaktiverande cancerbehandlingar för ett antal solida tumörer, meddelar idag att Sharon Longhurst har utsetts till chef för CMC ( Chemistry, Manufacturing and Controls).
Sharon Longhurst har mer än 15 års erfarenhet av att leda CMC-arbete i både små och medelstora organisationer och kommer senast från Akari Therapeutics där hon var ansvarig för CMC. Hon har tidigare varit farmaciutredare på det brittiska läkemedelsverket MHRA (Medicines & Healthcare Products Regulatory Agency) i London. Sharon ersätter Karin Hoogendoorn som har erbjudits möjligheten att återvända till akademin.
"Sharons erfarenheter från produktion och CMC-strategier inom avancerade terapier kommer att vara viktiga för Immunicums plan att utveckla en kommersiellt fungerande CMC-process för ilixadencel, Immunicums ledande läkemedelskandidat, ", säger Carlos de Sousa, VD för Immunicum. "Vi gläder oss över den karriärmöjlighet Karin fått, och önskar henne lycka till."
"Jag är glad att komma till Immunicum i detta spännande skede i utvecklingen av ilixadencel", säger Sharon Longhurst. "Den potential som ilixadencel har för att stärka immunsystemet vid en rad olika cancerindikationer gör det till ett spännande projekt som kan göra mycket stor skillnad för de som diagnostiseras med cancer. Jag ser verkligen fram emot att bidra till dess fortsatta kliniska framgång genom min erfarenhet av CMC inom området biologiska produkter, framförallt tillverkning och regulatorisk strategi inom cellterapi."
Sharon Longhurst kommer till Immunicum närmast från Akari Therapeutics där hon var Senior CMC Manager med ansvar för alla aspekter av CMC, inklusive klinisk lagerhållning och distribution, för en innovativ biologisk produkt, Coversin. Dessförinnan var Sharon under fem år CMC-konsult vid Parexel Consulting. Mellan 2005 och 2011 var hon farmaciutredare vid enheten för biologi/bioteknik på MHRA i London, där hon arbetade med vetenskaplig rådgivning för Advance Therapy Medicinal Products (ATMPs), såväl nationellt som på EU-nivå, inom cell- och genterapi. Sharon har en doktorsexamen i virologi från University of Warwick i Coventry, Storbritannien.
För ytterligare information kontakta:
Carlos de Sousa, VD, Immunicum
Telefon: +46 (0) 31 41 50 52
E-post: info@immunicum.com
Investor relations, Sverige
Helena Stångberg
Hallvarsson & Halvarsson
Telefon: + 46 (0) 709 71 12 53
E-post: ir@immunicum.com
Mediakontakt 
MacDougall Biomedical Communications
Gretchen Schweitzer eller Stephanie May
Telefon: +49 89 2424 3494 eller + 49 175 571 1562
E-post: ir@immunicum.com  
Bolagets Certified Adviser är Redeye AB
Telefon: +46 (0) 8 545 013 30
www.redeye.se
OM IMMUNICUM AB (PUBL)
Immunicum etablerar ett unikt angreppssätt inom immunonkologi genom utveckling av lagringsbara allogena cellbaserade terapier. Vårt mål är att förbättra överlevnad och livskvaliteten genom att aktivera och förstärka patientens eget immunförsvar för att bekämpa cancern. Företagets ledande produkt, ilixadencel, bestående av pro-inflammatoriska allogena dendritiska celler, har potentialen att bli en grundstomme i modern kombinationsbehandling av ett flertal olika solida tumörformer. Immunicum är grundat och baserat i Sverige och är noterat på Nasdaq First North Premier. www.immunicum.se
---
This announcement is distributed by Nasdaq Corporate Solutions on behalf of Nasdaq Corporate Solutions clients.
The issuer of this announcement warrants that they are solely responsible for the content, accuracy and originality of the information contained therein.
Source: Immunicum AB via Globenewswire