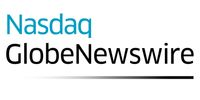 Imperial Capital Hires Two Senior Sales Professionals Forming a Dedicated Convertible Institutional Sales Group
LOS ANGELES, June 28, 2017 (GLOBE NEWSWIRE) -- Imperial Capital Group, LLC ("Imperial Capital") announced today the hiring of James P. Kenney and Kevin Cadden, two senior institutional convertible sales professionals, forming a dedicated Convertible Sales Group, while adding to the franchise's continued credit sales & trading growth initiatives. The group will be responsible for expanding Imperial Capital's existing credit sales and trading business further into convertible products while working with a team of seasoned trading and research professionals to provide its institutional clients with valuable market color, trading ideas and excellent execution in both the fixed income and equity markets.
"With the hiring of James and Kevin, we are able to provide our institutional clients with a team of veteran sales and trading professionals specializing in the convertible bond marketplace," said Tom Corcoran, President of Imperial Capital. "The team brings to Imperial a wealth of product knowledge across the capital structure as well as a history of superior client service."
Mr. James P. Kenney joins Imperial Capital as a Managing Director in the Convertible Credit Sales Group in New York. Mr. Kenney brings over 26 years of convertible securities sales experience, including 17 years with Goldman Sachs Group Inc., where he was a Managing Director and Head of Convertible Bond Sales. Prior to Goldman Sachs, Mr. Kenney spent nine years with Prudential Securities, Inc. where he began his convertible securities sales career as a Senior Vice President. Mr. Kenney earned a BA in Economics from Denison University.
Mr. Kevin Cadden joins Imperial Capital as a Managing Director in the Convertible Credit Sales Group in New York with over 24 years of industry experience. Mr. Cadden served as a senior institutional convertible salesperson, most recently at Goldman Sachs for nine years and JP Morgan for seven years. Prior to working in the convertible business, Mr. Cadden spent over seven years in equity derivatives marketing and structuring at Merrill Lynch and Bear Stearns. Mr. Cadden graduated from Columbia University with a BA in Economics, and earned his MBA from the Kellogg School of Management at Northwestern University.
About Imperial Capital, LLC
Imperial Capital is a full-service investment bank offering a uniquely integrated platform of comprehensive services to institutional investors and middle market companies. We offer sophisticated sales and trading services to institutional investors and a wide range of investment banking advisory, capital markets and restructuring services to middle market corporate clients. Paired with our proprietary research and sales & trading desk analysis, we provide investment analysis across an issuer's capital structure, including bank loans, debt securities, the hybrid/bank capital marketplace (through our ELP Framework), post-reorganization equities, special situations claims and listed and unlisted equities. Our comprehensive and integrated service platform, expertise across the global capital structure, and deep industry sector knowledge enable us to provide clients with research driven ideas, superior advisory services, and trade execution. We are quick to identify opportunities under any market conditions and we have a proven track record of offering creative, proprietary solutions to our clients. Imperial Capital has three principal businesses: Investment Banking, Institutional Sales & Trading and Institutional Research. More information about Imperial Capital can be found at www.imperialcapital.com.
About Imperial Capital (International), LLP
Imperial Capital International, founded in 2011, is an affiliate of Imperial Capital, LLC with an office in central London. Complementing Imperial Capital's existing fixed income sales and trading franchise, Imperial Capital (International), LLP expanded the Imperial Capital franchise into the EEA. The company focuses on selling the entire credit spectrum and capital structure to its European institutional clients.
For more information regarding Imperial Capital, LLC, founded in 1997, please contact:
Mark Martis
Chief Operating Officer
(310) 246-3674
mmartis@imperialcapital.com
For more information regarding Imperial Capital (International), LLP, please contact:
Brian Robertson
Managing Director
44 (0) 207 650 5401
brobertson@imperialcapital.com
---
This announcement is distributed by Nasdaq Corporate Solutions on behalf of Nasdaq Corporate Solutions clients.
The issuer of this announcement warrants that they are solely responsible for the content, accuracy and originality of the information contained therein.
Source: Imperial Capital, LLC via Globenewswire