IndyCar driver Felix Rosenqvist returns to the Porsche Carrera Cup Scandinavia!
International racing star Felix Rosenqvist is back in the Porsche Carrera Cup Scandinavia as a guest driver. During the final race weekend of the season, the IndyCar driver challenges not only the regular teams of the official Swedish GT Championship, but also Indy 500 winner Marcus Ericsson.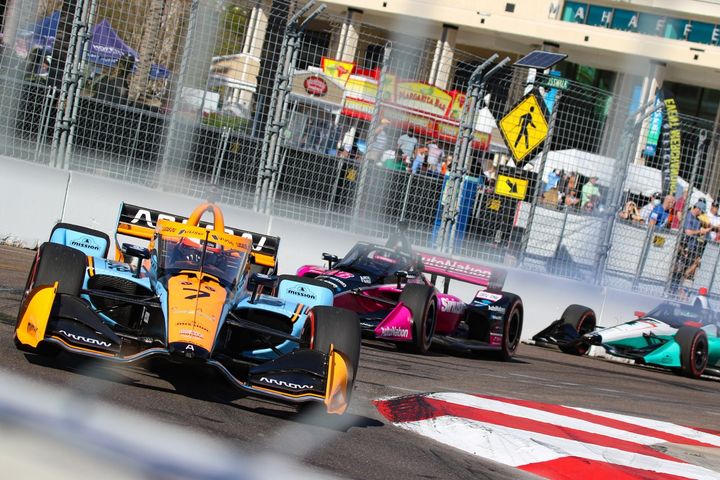 IndyCar driver Felix Rosenqvist will compete as a guest driver in the Porsche Carrera Cup Scandinavia during the last race weekend of the year. The guest appearance will take place at Mantorp Park on 1 October. As previously communicated, Rosenqvist's IndyCar rival Marcus Ericsson, the 2022 Indy 500 winner, will also be racing the same weekend. This means that, in addition to the intense racing in the Swedish GT Championship title decider, the final event of the season will also offer a unique opportunity to see two of Sweden's most successful international racing drivers ever in a national championship event.
"I'm really looking forward to competing at home in Sweden again," says Felix Rosenqvist. "The starting grid in the Porsche Carrera Cup is stronger than ever and it will be fun to meet Marcus in a completely different context than on the IndyCar tracks."
Racing star Felix Rosenqvist has previously made three guest appearances in the Porsche Carrera Cup Scandinavia. His first two appearances came in the 2017 season at Ring Knutstorp and on his home track, Scandinavian Raceway, and he won three of the four races he competed in. During the 2021 Carrera Cup championship finale, Rosenqvist coloured the starting grid with a Porsche 911 GT3 Cup car in a magnificent custom-designed livery by former F1 driver Stefan "Lill-Lövis" Johansson.
Felix Rosenqvist is one of Sweden's most successful racing drivers of all time and is, among other things, a European Formula 3 champion, has double victories in the Masters of F3 and double victories in the legendary Macau Grand Prix. In addition, Rosenqvist has competed successfully in both GT cars and DTM and is a three-time Formula E race winner.
Since 2019, Felix Rosenqvist has been competing in the American IndyCar series, known for fierce competition between world class drivers. During his debut season, he was crowned Rookie Of The Year and took his first victory in the championship the year after. Rosenqvist finished his second season with Arrow McLaren SP just over a week ago, when he finished fourth in the finale at Laguna Seca, California. The strong finish placed him eighth in the championship, ahead of such names as Colton Herta, Alexander Rossi and Romain Grosjean.
"We are incredibly proud to welcome Felix Rosenqvist back to the Porsche Carrera Cup Scandinavia," says Raine Wermelin, Director, Porsche Sweden. "Felix has become a popular guest star in the Porsche Carrera Cup. Having him on the starting grid at Mantorp, together with Marcus Ericsson, means that the championship finale is spiced up with a duel between two of our most successful international racing drivers ever. It's going to be something special!"
Felix Rosenqvist, together with Marcus Ericsson, is part of the Porsche Experience Racing team and will be entered in a guest car from Porsche Sweden. The Porsche Carrera Cup Scandinavia is a one-type championship in which all drivers drive the Porsche 911 GT3 Cup.
Images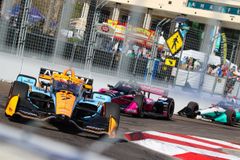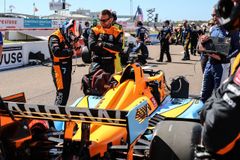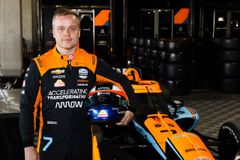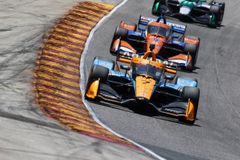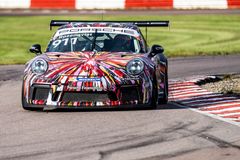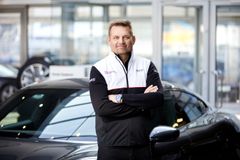 About Porsche
Porsche is one of the world's most successful sports car manufacturers with the 911, 718, Taycan, Macan, Cayenne and Panamera model series. In 2021, 2,390 Porsche were registered in Sweden. Fully electric cars and plug-in hybrids are an important part of the brand's model strategy and make up around 60% of sales in the Swedish market. Porsche's largest markets are the USA, China and Germany. In Sweden, new Porsche cars are sold through Porsche Centres in Borås, Danderyd, Gothenburg, Helsingborg, Jönköping, Kalmar, Linköping, Malmö, Stockholm, Umeå and Örebro.