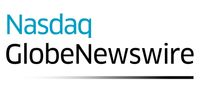 Intelli-Grip® Technology Gives Vacuum Lifters Cutting-Edge Capabilities For Glass Handling
LAUREL, Mont., May 15, 2018 (GLOBE NEWSWIRE) -- Wood's Powr-Grip® engineers challenged industry assumptions about vacuum lifter design to create Intelli-Grip® technology.  The first of its kind, this computer-operated control system makes vacuum lifters significantly safer, more intuitive, and easier to maintain than anything previously on the market.
Intelli-Grip® efficiently manages the internal functions of the lifter and provides information to operators in real time via a color LCD display. Intelli-Grip® is designed to significantly increase safety for operators, while improving ease-of-use and efficiency. The system minimizes human error by providing immediate feedback about vacuum leaks or a low battery before they become dangers, managing power to extend lifter run time, and auto-testing the dual vacuum system.
Wood's Powr-Grip® has been a leading manufacturer of vacuum lifting equipment for glass and other materials handling since 1964. The company developed the original pump-action vacuum pump with a red-line vacuum indicator and the first self-contained, battery powered vacuum lifter for use with cranes and hoists, making Intelli-Grip® the latest in a string of industry firsts.
Contact:
Technical Sales
www.wpg.com
800-548-7341
---
This announcement is distributed by Nasdaq Corporate Solutions on behalf of Nasdaq Corporate Solutions clients.
The issuer of this announcement warrants that they are solely responsible for the content, accuracy and originality of the information contained therein.
Source: Wood's Powr-Grip via Globenewswire